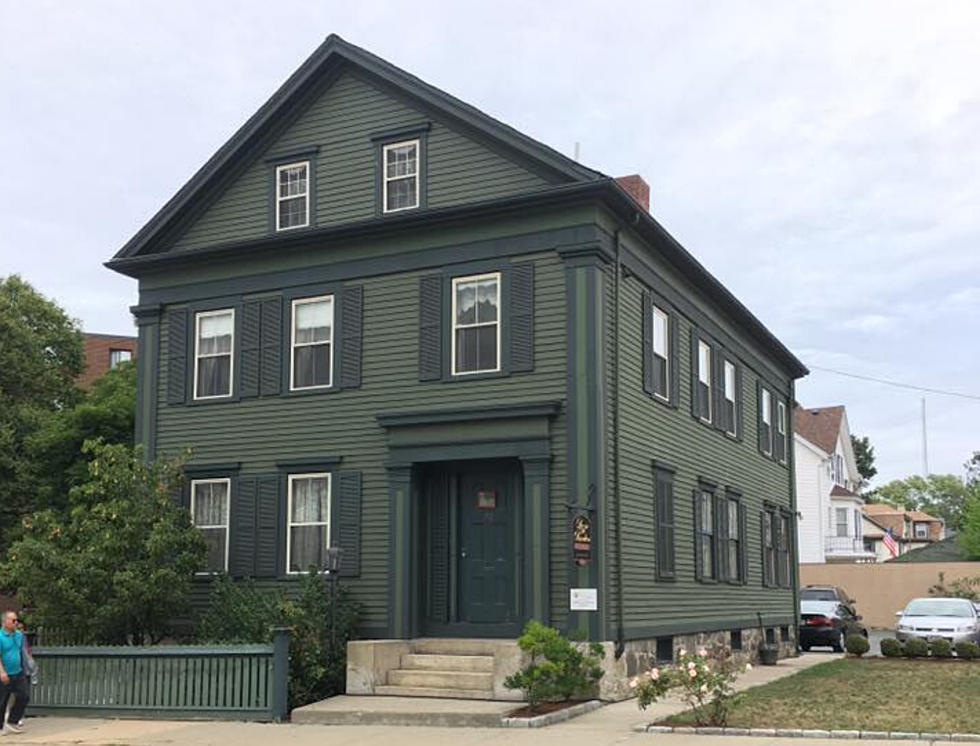 You Can Stay Overnight at the Lizzie Borden House [SEE INSIDE]
Melissa/TSM
It's one of the most notorious murders in America's history, and you can actually stay the night in the house where it happened.
On August 4th, 1892 two grizzly murders took place in Fall River, Massachusetts. The first of the murder victims found was Andrew Borden, Lizzie's father.  While the police were at the home a neighbor had come over to comfort Lizzie, when she walked upstairs the neighbor found the 2nd murder victim, Lizzie's stepmother Abby Borden.  Both had been murdered with a hatchet.  Lizzie Borden was later arrested and tried for the murder, but ultimately she was acquitted.  It was one of the biggest cases of its time with national coverage.
The case garnered so much attention, that there was a schoolyard rhyme made up about the case, and it's one we've all heard.
Lizzie Borden took an axe
She gave her mother forty whacks.
When she saw what she had done
She gave her father forty-one.
The house where the Borden family once lived still stands today in Fall River, Massachusetts. The house is now the Lizzie Borden Bed and Breakfast and Museum.  You can stay the night, or just go for a tour, which is exactly what I had the chance to do in 2017.
I have family in Massachusetts, and I love getting to visit them, because there's so many great places to visit within a short drive.  On this trip we made a stop at the Lizzie Borden Bed and Breakfast for a tour, and it was pretty fascinating.  The house is decorated like it would have been in the 1800's, and is close to accurate to how it looked when the murders took place in 1892.  There's a bunch of Lizzie Borden memorabilia throughout the house, and even a gift shop around back.  If you're ever up that way, I suggest at least taking a tour of the house.  If you're brave enough to stay the night (which I am not) you can book your room, by clicking here.
See Inside the Lizzie Borden House
Enter your number to get our free mobile app