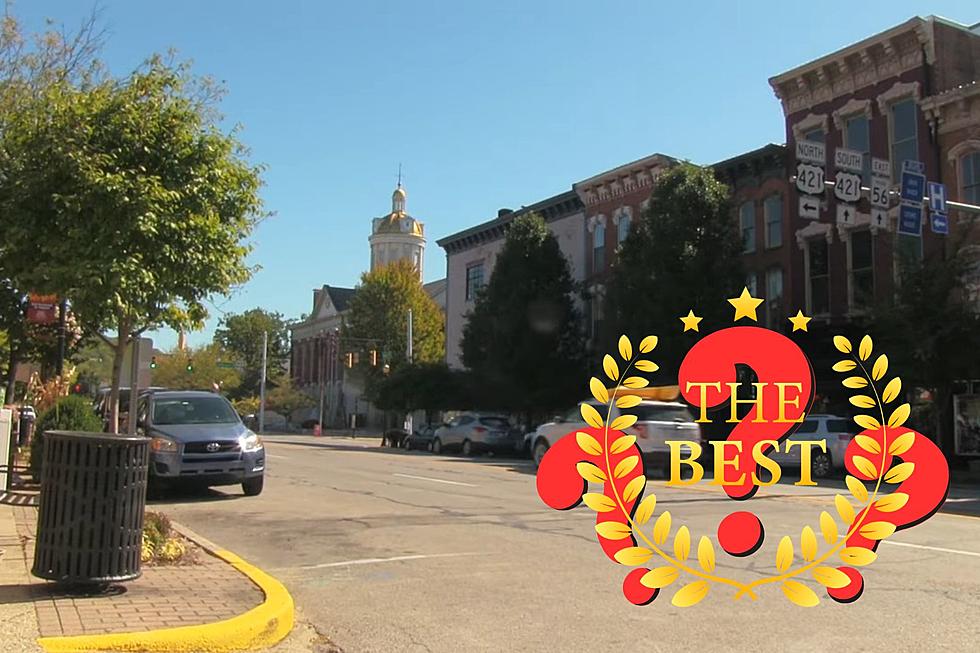 Is This the Best Small Town in Indiana?
YouTube/Canva
One website recently named the best small town in each state, do you agree or disagree with what was chosen for Indiana?
Small towns are really a hot topic lately. When it comes to Indiana, we have no shortage of them. Everyone has small-town pride nowadays. As someone who is from a small town in Indiana, I am proud of where I come from. Boonville, Indiana is a great place to raise a family and to call home. I don't care what anyone says.  Recently we have covered many of these small towns in articles such as the worst small towns in Indiana, an Indiana small town that makes you feel like you are in a Hallmark movie, the best must-visit small town in Indiana, and HGTV naming this Indiana town as the most charming in the state.
You might think that the same Indiana small town was honored with these accolades, but it seems like with each article, it's a different small town. That's certainly the case here. The website, Cheapism, just named the best small towns across America. When it comes to the town chosen for Indiana, it could be a small town that you're familiar with, one that you've never heard of before, or one that you completely agree or disagree with. I'll let you be the judge of that part.
Best Small Town in Indiana
Cheapism says that the best small town in Indiana is none other than Madison. Here's what they had to say about this Indiana small town:
Located in south-central Indiana, Madison offers up beautiful sights and a bustling Main Street. The Lanier Mansion State Historic Site, overlooking the Ohio River and operated by the National Park Service, is open for tours that cost $11 for adults, $9 for seniors, and $6 for kids. 
Don't miss: Visitors will also want to pay a visit to Clifty Falls State Park to enjoy scenic views and rolling trails, for a daily entrance fee of $7 for vehicles with Indiana license plates and $9 for vehicles with out-of-state plates.
I can honestly say that I have never been to Madison before, so I personally can not say whether it is the best or not. However, it does look really nice there from what I've seen in the videos. What do you think? Is this the best small town in Indiana?
16 Indiana Towns with Dirty-Sounding Names
A majority of these towns were given their names in the mid-to-late 1800s as settlers making their way across the country found unclaimed plots of land and decided to make them their own. While I imagine they thought the names they came up with were innocent, and perhaps a tribute to something in their lives, pop culture has warped our minds to the point since then that we can't help but think of something about the town that was never intended by its founders. Take a look at this list. I guarantee there's at least one name that will make you chuckle.
33 Indiana Towns with International Names
From Holland to China, Cuba to Switzerland, and everywhere in between, several towns across the Hoosier State borrow their names from countries and cities around the globe.
The 25 Smallest Towns In Indiana With Shockingly Low Populations
The 25 smallest towns in Indiana have population numbers that will blow your mind. Wait until you see the smallest's population size!