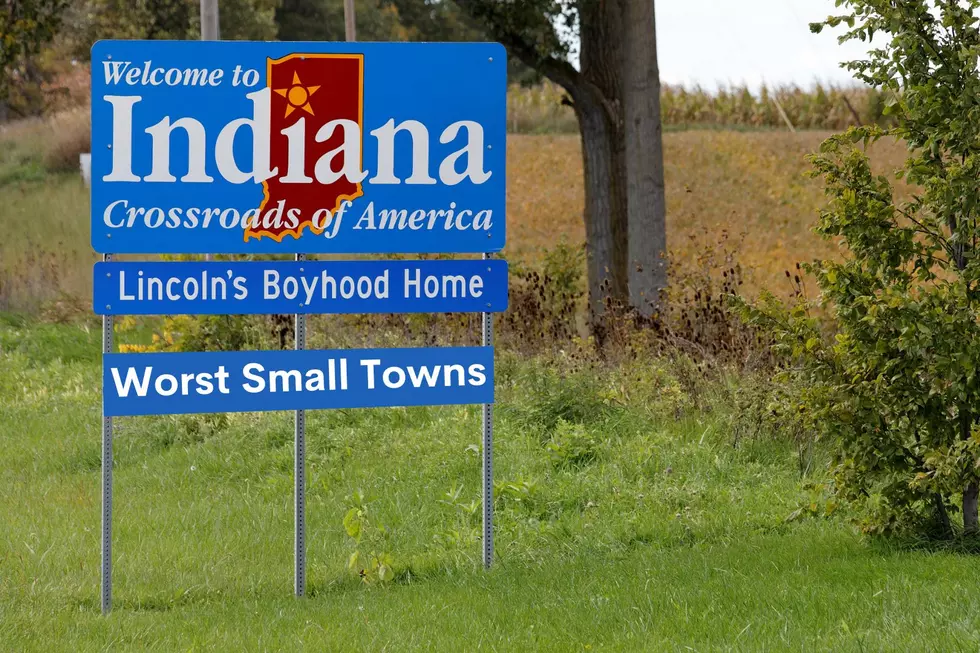 These are Apparently Indiana's Worst Small Towns
Canva
A website recently analyzed all of the small towns in the state of Indiana to determine which are the worst, and the results might surprise you.
As someone who is from a small town in Indiana, I am proud of where I come from. Boonville, Indiana is a great place to raise a family and to call home. I don't care what anyone says. Indiana is full of small towns. Most of these little towns in the state are quite charming. There's so much hometown pride in these small towns. However, most would agree that not all small towns are great places. That being said, one publication just found the ten worst small towns in Indiana.
Recently, we explored the Indiana town that was named the "most unusual" in the state, as well as three Indiana towns that were named some of the best small towns in the country. Now, were are going to take a look at the small towns that were named the worst in Indiana.
A website called RoadSnacks did a little research and found the ten worst small towns in Indiana. Their findings were determined based on several factors: unemployment rates, crime rates, housing costs, high school dropouts, adjusted median income, and population density. Before we share the list of towns, remember, I am just the messenger here. If you live in one of these small towns in Indiana, don't blame me for this list.
According to RoadSnacks' data findings, these are the worst small towns in Indiana:
1. Country Squire Lakes
Editor's Note: We've been informed County Squire Lakes is not a town, it's a subdivision in North Vernon, IN. 
2. Union City
3. Montpelier
4. Brook
5. Veedersburg
6. Austin
7. Kentland
8. Knox
9. Jasonville
10. Fairmount
There you have it. The worst small town in Indiana is Country Squire Lakes. After looking at Country Squire Lakes online, I don't think that it looks as bad as the data makes it out to be. I mean it's full of lakes, a beach, fishing areas, a marina, and fun events. Honestly, it sounds like my kind of place. According to data and science though, apparently, it's not as nice as it sounds. I suppose you can make your own call on whether or not these small towns are as bad as the data says they are.
KEEP READING: 40 Real Indiana Towns with Quirky, Weird, and Funny Names
Outside the major cities, the Hoosier state is full of tiny little towns you've probably passed through on your way to one of those cities. Most of them are likely 100 to 150 years old, or older, and have been around far longer than the large metropolitan areas such as Indianapolis, Fort Wayne, South Bend, and Evansville. Typically, they were started by early settlers who found their way to the state and decided to make it home. Eventually, others would join them, and a community was formed. Over time, as the surrounding areas grew, most of them were folded into those areas and governed by the nearest city or county's governing body officially making them "unincorporated," meaning they did not have their own formally organized municipal government.
A scroll through Wikipedia's long list of
unincorporated communities in Indiana
shows several of them have names that by today's standards would be considered weird, quirky, or just downright right funny. These are my 40 favorities.
See 11 Unique Attractions You'll Only Find in Indiana
From the World's Largest Ball of Paint to a pink elephant drinking a martini, the Hoosier State is filled with quirky little things worth a detour on your next road trip.
10 Indiana Laws You Don't Know You're Breaking