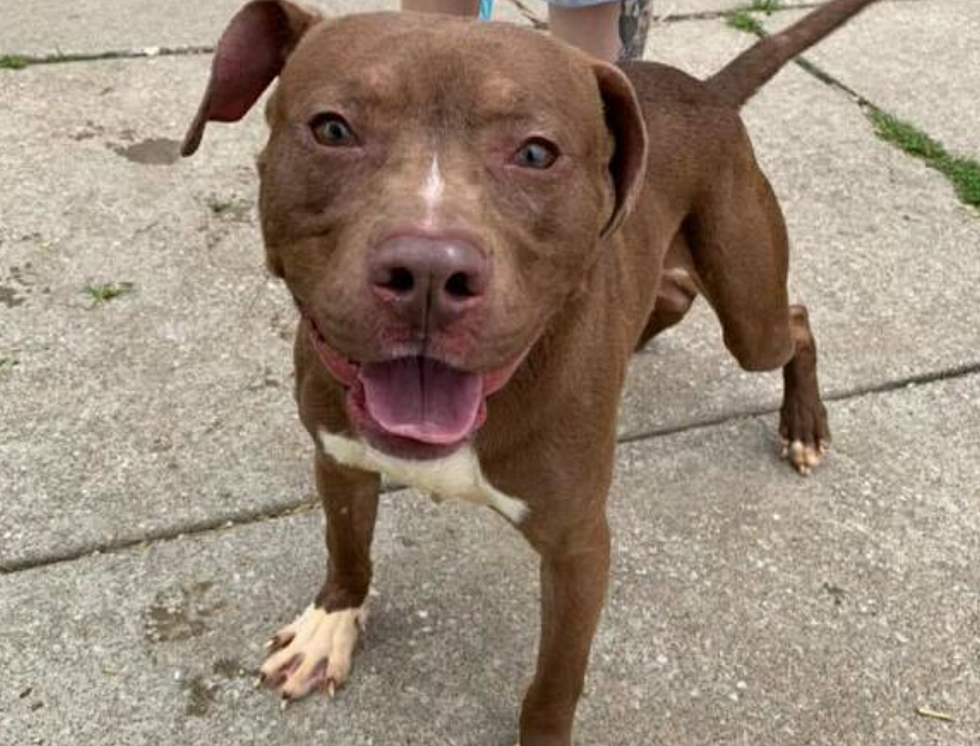 Can't Foster or Adopt? Evansville Rescue Could Use Donations of Items like Dog Food & Kitty Litter
Leroy is available for adoption (photo by Another Chance for Animals)
In Evansville we are lucky to have several great shelters and rescues that work hard to take care of every homeless pet they possibly can. There's many ways you can help out as well! Of course fostering and adopting a shelter pet are two great ways you can help. However fostering and adopting isn't for everyone and that's okay.  Volunteering, donating, and sharing adoptable pets on social media are all ways you can help out too!
Another Chance for Animals is a foster based rescue here in Evansville, and they're in need of donations of several items from dog food, to kitty litter. See below for the full list of items they need, and if you're able please consider giving them a donation.
Not able to foster or adopt but still want to help us out? We're in need of the following items:

- Dry Kitten Chow
- Kitten Pate
- Clumping Litter
- Dry Puppy Chow
- Wet Puppy Food
- Leashes (for our fosters at animal control)
- Fleece Blankets
- Bleach
- Paper Towels

We've included some pictures as a guide, but it doesn't have to be the same brand! We run strictly on donations and a lot of our fosters pay for supplies out of their own pockets. Donations help out all the animals in our care!

Donations can be dropped off at our office on Mondays and Wednesday's from 5:30pm-7:00pm, PetSmart on Saturdays from 9:30am-3:30pm or can be dropped off at Specialty Pet Grooming, Doggie Daycare, and Boarding Monday-Friday between 6:30am-6:00pm!
Enter your number to get our mobile branded app