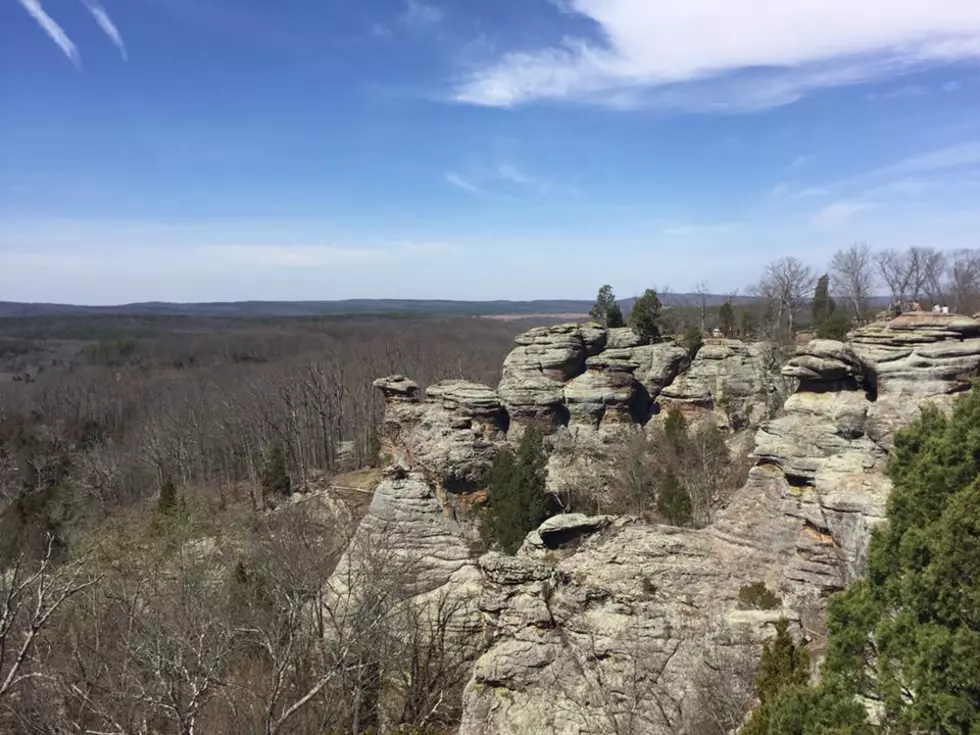 22 Best Hiking Trails for Social Distancing In and Around the Tri-State
(Ryan O'Bryan)
It appears the coronavirus threat isn't letting up anytime soon as the disease continues to spread across the Tri-State at an incredible rate. While nearly every expert on the disease says staying at home and limiting non-essential travel is key to slowing down the spread and "flattening the curve," many also say staying active is important not only for your physical health, but your mental health as well to help cope with what is (hopefully) our temporary new normal. I've seen several people in my neighborhood and around downtown Evansville taking advantage of the spring weather by going for walks around the block and along the riverfront presumably to help take their mind off everything that's going on. But I imagine after a while, looking at the same scenery over and over again gets tiresome. Fortunately, we have a ton of great outdoor spaces in and around the Tri-State where you can get some fresh air and enjoy a stroll.
Before we get into the list, I feel like I should be perfectly clear and say that I totally understand that leaving the house to hike in any one of these areas would be considered "non-essential travel." So while you may not feel comfortable going now, which is totally understandable, keep this list handy for when you can finally leave the house for something other than groceries or work.
With that said, let's get into the list. Every place you see below was mentioned as a comment in a public post made by Evansville resident, Tim Hillenbrand earlier this week. A large majority of the suggestions are in Indiana and Illinois. If you know of any in Kentucky that I can add to the list, e-mail me and let me know.
Indiana
Kentucky
Illiniois
If there's one you like that's not on the list, e-mail me the name and location, or submit it through the "Submit App Feedback" option on the main menu of the WKDQ app.
Enter your number to get our free mobile app
[Source: Fred Hillenbrand Facebook]
Families In The Tristate Share The Positive Side of Social Distancing & It's BEAUTIFUL