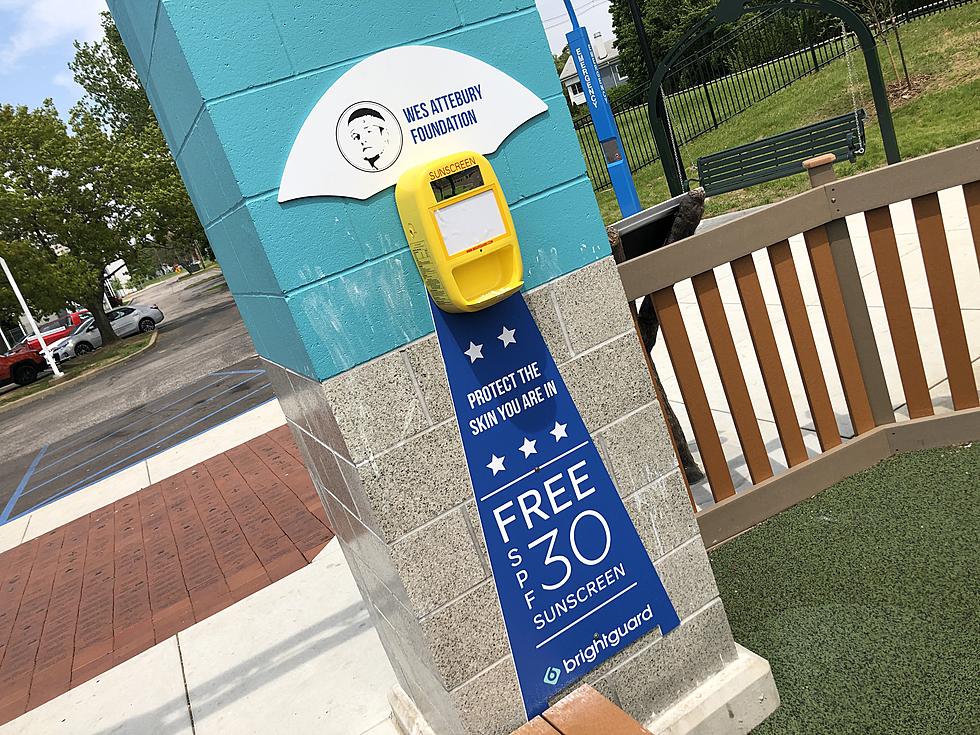 West Side Non-Profit Installs Sunscreen Stations at Local Parks
(Ryan O'Bryan)
In an effort to help everyone stay safe from harmful UV rays while enjoying a beautiful Spring or Summer day on the playground, west side non-profit group, Weekend for Wes, has installed free sunscreen dispensers at three different parks.
According to a post on their Facebook page Sunday afternoon, the group installed three dispensers at three different locations, Howell Park, Howell Park Par 3 Golf Course, and Mickey's Kingdom (pictured above).
I am really bad about remembering to apply sunscreen when I'm anywhere other than a pool or beach, so to have dispensers like these are not only a good reminder to put some on, it provides the opportunity to do so right then and there.
I reached out to the group through a Facebook message to see if there are plans to install more dispensers at other parks around the city, but had not heard back yet as of this writing.
The group is an extension of the Wes Attebury Foundation for Melanoma awareness, and is named after former Reitz High School and University of Southern Indiana basketball standout, Wesley Attebury, who lost his battle with Melanoma in 2007. The group's goal is to not only raise awareness about the dangers of melanoma, but also funds for other local victims of the disease.
The group will be hosting its annual Wes Attebury Foundation Golf Scramble at Helfrich Hills Golf Course on Saturday, May 18th. The cost is $300 per team and includes a t-shirt and lunch, and will a morning shotgun start at 7:30, as well as an afternoon shotgun at 1:00. To sign up, send an e-mail to kattebury.w4w@gmail.com.