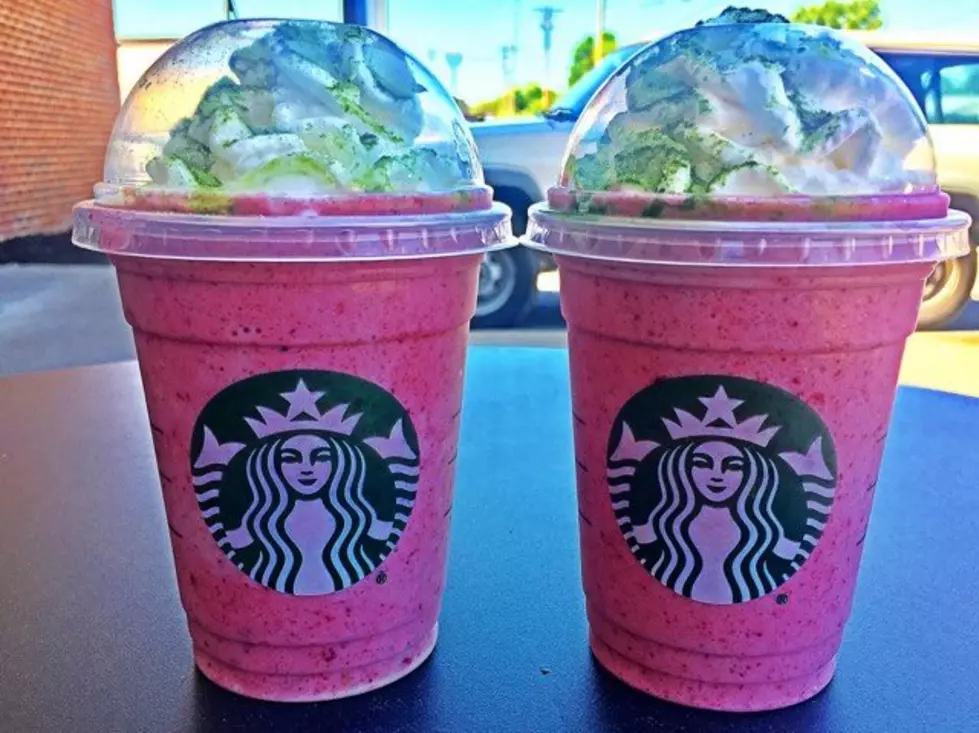 Trying the New Mermaid Frappucino! [WATCH]
WKDQ
Summertime is quickly approaching, and everyone this year is OBSESSED with mermaids (and unicorns)!  But did you know that Starbucks has a Mermaid Frappe??
Now the Mermaid Frappe is not on Starbucks menu, or even being promoted by Starbucks, but if you ask them to make you one, they will gladly oblige!
Check out the video of Travis and I testing the new mermaid frappe out!
Check out some other Cool Starbuck Drinks!