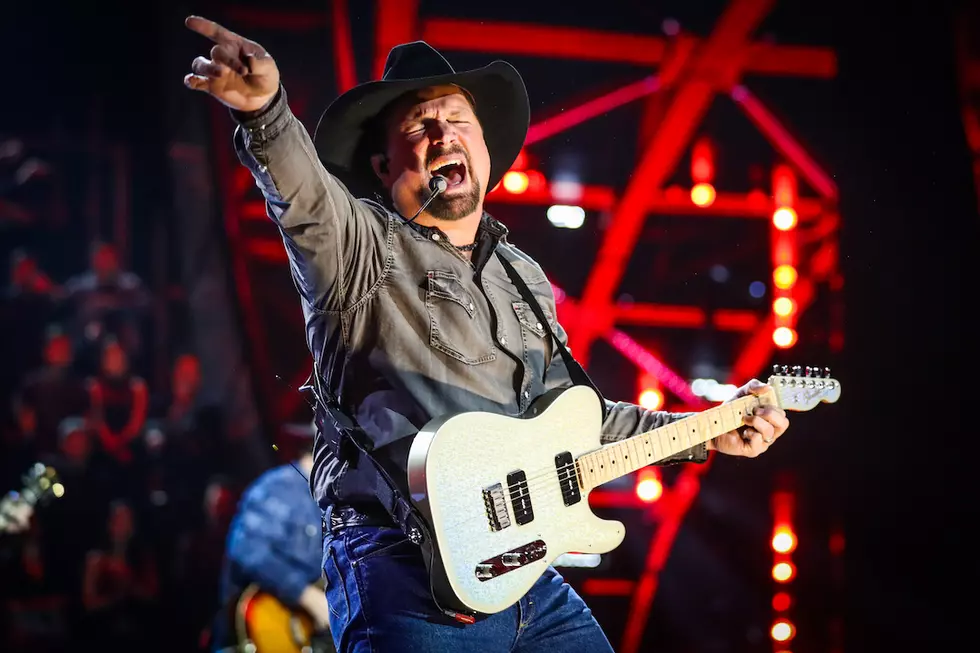 Top 10 Country Stars Who Should Play Super Bowl Halftime
Rich Fury, Getty Images
Jennifer Lopez and Shakria  will be performing at the Super Bowl Halftime Show on February 2nd. That's cool and all, but I think it's about time a country artist plays the Halftime Show.
For years, it has been someone from the pop world playing that show. Some were good...some not so much. With country music having so many cross-over hits on the radio, I think now is a good as time as ever to have a country music artist headline the Superbowl Half Time Show. Besides, so many people are going to be eating pizza and drinking beer while watching the big game. Country music and ice cold beer go hand in hand, so a country Half Time Show should be a no-brainer.
Country music has been featured twice at the Super Bowl Halftime show. Once was at Super Bowl XXVIII and it featured some of the biggest names in the genre at that time including Wynonna, Travis Tritt, Clint Black, and Tanya Tucker.
The other was at Super Bowl XXXVII where Shania Twain performed.
We have so many great artists to choose from that would make for a great and entertaining Half Time Show. Hopefully someone from the NFL sees this list and makes it happen for next year's Superbowl Half Time Show.
Here are my top 10 picks to take the stage at the big game!
1

She already does the Sunday Night Football theme song, why not have her perform at the Super Bowl? The girl sells out stadiums, knows how to put on a show, and those pipes...come on!

Kevork Djansezian, Getty Images

Kevork Djansezian, Getty Images

2

He is one of the biggest names in country music today. There's no reason why Luke Bryan wouldn't be a huge success for a Super Bowl Halftime Show. He would tear the roof off of the stadium...if it has one to begin with.

Richard Gabriel Ford, Getty Images

Richard Gabriel Ford, Getty Images

3

The dude already sells out football stadiums, so you know he wouldn't have a problem putting on one hell of a show at the biggest football game of the year!

4

Blake is in the public eye for several reasons. He's a popular country artist, he's been in a couple of movies, and he's a coach on The Voice. I could see him taking the stage, and even bringing along a few friends for some fun!

Kevin Winter, Getty Images

Kevin Winter, Getty Images

5

He's Garth Brooks! Why hasn't he had a Super Bowl Halftime Show already?! Garth is currently on a stadium tour, so we know he can sell out a stadium. Besides, who doesn't know Garth's music?

6

These guys are a huge hit on both country and pop radio. It would be a fun show with a lot of surprise guests too!

Josh Lowe for Taste of Country

Josh Lowe for Taste of Country

7

If you have seen Thomas Rhett live before, you know that he puts on a highly entertaining show. There's no reason why he wouldn't be a good fit for the halftime show!

Mike Coppola, Getty Images

Mike Coppola, Getty Images

8

Come on, she's Reba! What other reason do you need???

Terry Wyatt, Getty Images

Terry Wyatt, Getty Images

9

The halftime show has a history of bringing back older acts every now and then. Considering Hank's famous "Are You Ready For Some Football" song and his love for the game, I could see him as a possiblity!

Mark Hirsch, Getty Images

Mark Hirsch, Getty Images

10

Luke Combs is selling out shows right and left. He's releasing number one hit after number one hit. And it seems that everyone loves him. Luke would be a great pick to represent country music at a Super Bowl Halftime Show.

Jason Kempin, Getty Images

Jason Kempin, Getty Images