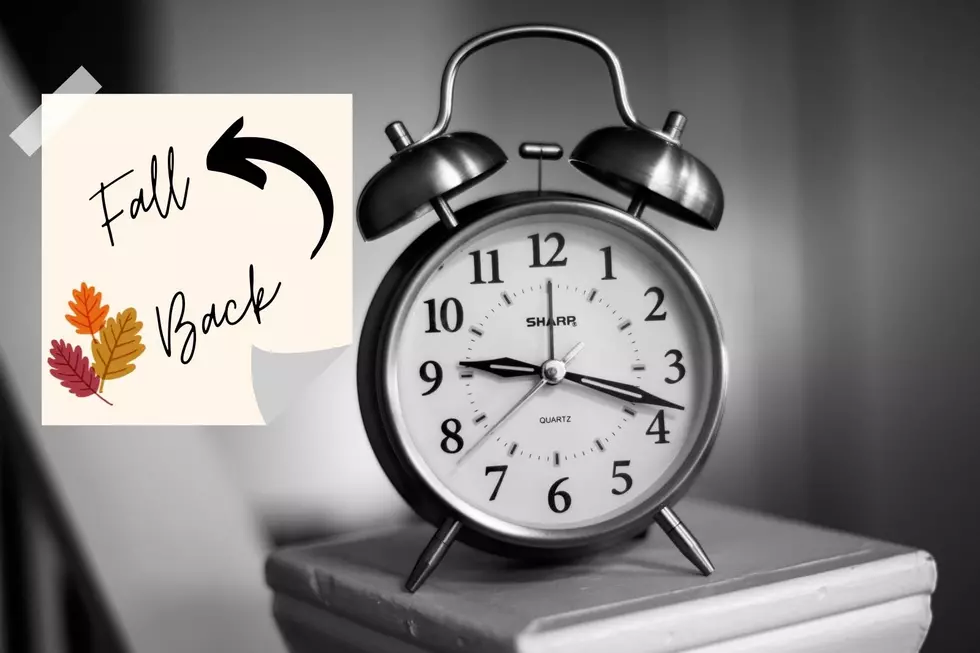 This Weekend We Return to Standard Time in Indiana, Kentucky, and Illinois, But Why?
Canva
It's almost that time again when we will "fall back" an hour, but why do we change our clocks twice a year?
Time Change Controversy
Ever since I can remember there has always been a bit of a controversy surrounding the time change each year.  Each year we change our clocks twice, one when we switch to Daylight Saving Time, and the other when we switch to Standard Time.  Standard Time is when we "fall back" an hour.   However many don't like when we fall back because we lose an hour of daylight at the end of the day and it's dark by the time many of us get off work.
I totally get the negative feelings surrounding Standard Time, because it's dark by the time I leave work, and I always hate it. I feel like my entire day is gone, and now that I have a kid, the time change always screws up his sleeping pattern as well.   However, if you're like me and you aren't a fan of Standard Time, there is currently legislation looking to keep us on Daylight Saving Time all year long, you can read more about the Sunshine Protection Act here.
Why do we change our clocks?
This has many people asking, why do we change our clocks twice a year?  The Farmer's Almanac describes it much better than I can, but basically, it's just to take advantage of the sunlight.
The idea behind moving the clocks twice a year is to take better advantage of the sun's natural electricity (or light). Most of us get out of bed after the sun has risen and gone to bed after it has set. But what if the sun rose and set later? When we spring forward and fall back, we're not really "saving" time; we're just giving up a little sun in the morning and adding it to the evening. So will we better utilize the sun's illumination during this newfound sunlight?

Later sunsets cause people to get out and do more in the evenings. Some argue that this results in an increase in our gasoline consumption as we drive around more during the lighter evenings. And if it's darker in the morning, doesn't that mean more electricity will be needed to get ready for school and work? Food for thought!
The Farmer's Almanac has more information on the time changes, here.
Ready or Not, Here Standard Time Comes
Ready or not, this weekend we will be "falling back" one hour and moving an hour of sunlight from the evening to the morning.   The one good thing about falling back is we get an extra hour to enjoy the weekend.  The time change will officially take place on Sunday, November 6th, at 2:00 AM.
LOOK: Here Are the 25 Best Thanksgiving movies of all time