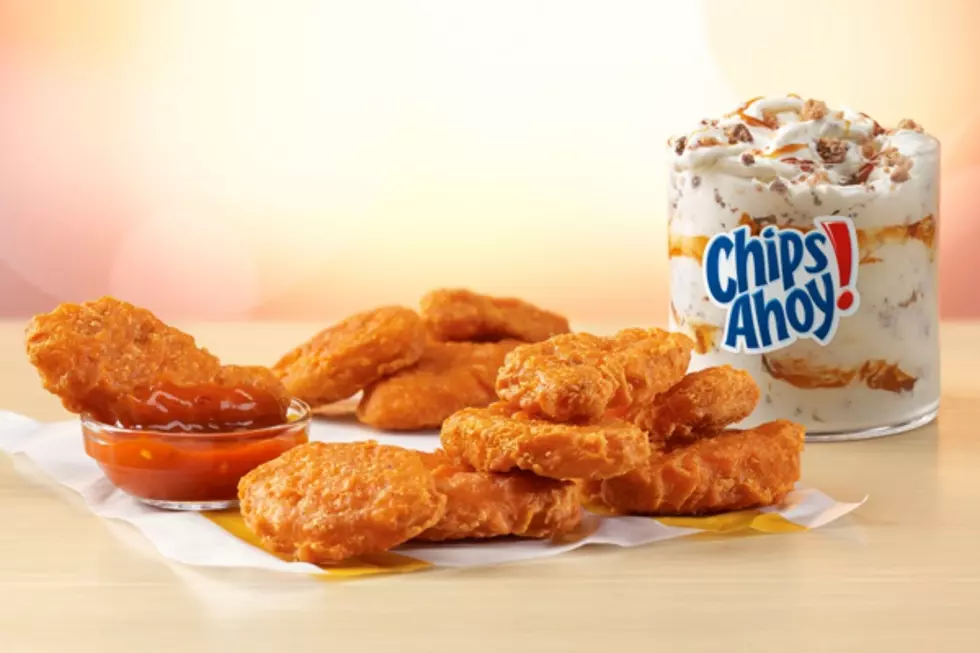 Spicy McNuggets are Coming Soon to McDonald's Menus Nationwide in September
McDonalds
The Chicken McNugget has been a fan-favorite on McDonald's menus for decades, and for the first-time ever, the worldwide fast food chain is turning up the heat on them.
According to a press release from McDonald's, Spicy Chicken McNuggets will be added to menus nationwide starting September 16th. But that's not the only new spicy kick you'll have the ability to try. They're also adding Mighty Hot Sauce as one of the dipping sauce choices if you just can't get enough heat.
I'm a big fan of spicy foods. If there were a support group for Nashville Hot Chicken addicts, I'd be the president. When it was available, I would always get Hot Mustard dipping sauce for my McNuggets, but for whatever reason they discontinued it. I guess there wasn't enough of us who liked it to keep it around which still bums me out to this day even though its not been available for a couple of years. I have issues.
My guess is McDonald's is adding the item to compete with Wendy's who has had spicy nuggets on their menu for a while that I think are really tasty for what that's worth. Whatever the reason, I'm looking forward to giving them a try once they make their way to the Tri-State.
The additional heat isn't the only thing McDonald's is adding to their menu. They're also giving us something to cool our tongues after we devour that 10-pack of spicy nuggets and dipping sauce. A Chips Ahoy! McFlurry. The cold treat will feature their soft serve vanilla ice cream, caramel topping and Chips Ahoy! cookie pieces blended in. Yum!
Enter your number to get our free mobile app
The 12 Best Places for French Fries in the Tri-State
Feast Your Eyes: 20 Tri-State Restaurants Diners Drive-Ins and Dives Should Feature