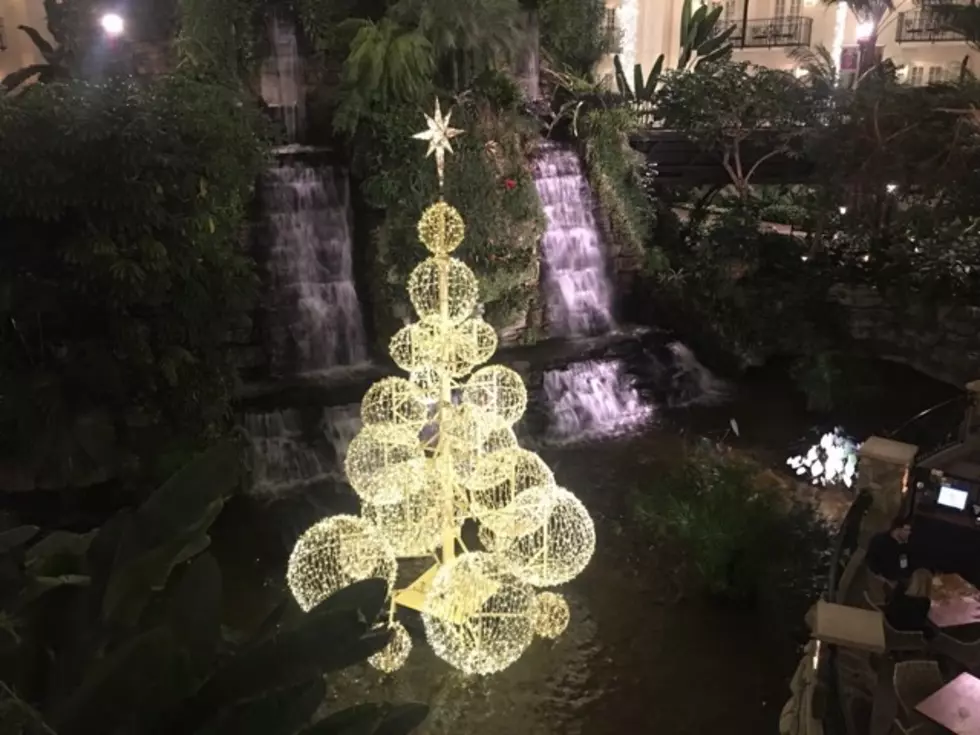 See the Gaylord Opryland Resort's Christmas Lights [PHOTOS]
Melissa/WKDQ
On Tuesday I had the opportunity to check out the Christmas lights in person at the Gaylord Opryland resort. They're well known for their stunning displays of (literally) millions of lights! People travel from all over to see the Christmas lights in person.  I took some photos for you to see how truly beautiful it is!
The Gaylord Opryland Resort is an experience like no other anytime of the year, but at Christmas time it's a little extra magical. They begin in July putting up the lights, because they have so many! The light displays are stunning! Each atrium is lit up like you wouldn't believe, not to mention all of the beautiful lights outside of the resort, and the beautiful nativity scene out front, complete with the story of the nativity being told on a loud speaker.
Then you go inside and each atrium is lit up and stunning!
We stayed in the Cascades area, and this was our balcony view
I didn't even want to go to bed, I just wanted to stay up and look at the beautiful lights all night!
Also in the Cascades atrium is a beautiful waterfall leading to this Christmas tree
Then there's the Delta Atrium that has the river that runs through it, you can take a riverboat ride and get a really great view of all the lights. Don't forget to check the times and check out the water fountain light show. Oh and the MASSIVE Christmas tree, that makes for a perfect Christmas photo!
And then there's the Garden Conservatory, don't forget to look up!
Photos cannot do this place justice. If you ever get the chance, I highly suggest taking the short road trip to Nashville around Christmas and stopping in and seeing these lights! They are stunning! There's millions of lights, so of course I didn't have time to get them all photographed.