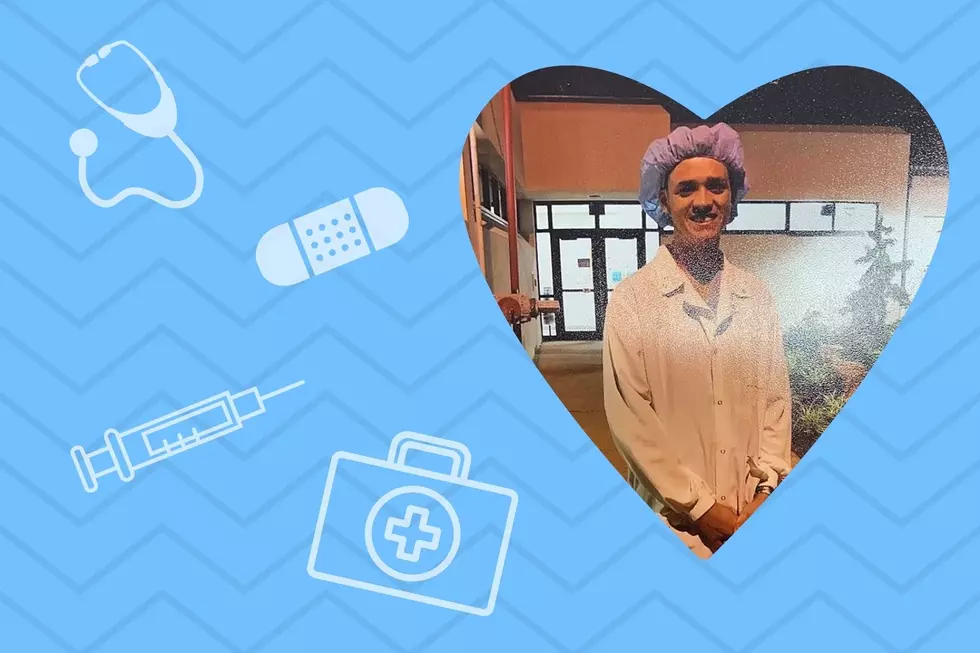 Young Wabash General Nurse Living His Dream of Helping Others [NURSE'S WEEK]
Misty Jones
All this week, we're celebrating National Nurse's Week with Diamond Valley Federal Credit Union by honoring a different Tri-State area nurse who's been nominated for recognition by you.
Of course, like all medical personnel, nurses play an extremely important role in patient care whether it's a simple trip to the doctor's office for a check-up or something more serious that requires a stay at the hospital. When it comes to the latter, nurses are often the medical professionals that spend the most time with patients; delivering and making sure medications are being taken, checking vital signs, and doing what they can to make sure their patients are as comfortable as possible during their hospital stay.
The past year has no doubt been one of the most trying for medical professionals as the COVID-19 pandemic swept across the nation, including here in the Tri-State. Despite the highly contagious nature of the virus, nurses continued to put on their scrubs and personal protective equipment to stand face-to-face against the virus, putting their own health at risk to provide care and comfort to those who were fighting for their lives.
One of those nurses is Parker Linson. Parker is currently a certified nursing assistant (CNA) at Wabash General Hospital in Mt. Carmel, Illinios. He was nominated for recognition by Misty Jones who had this to say about him:
Parker is a CNA working on his Nursing Degree and the first-ever student at Mt. Carmel High School to earn his CNA before graduating from his High School. He would wake up at 5 am and go to class and then go to his high school classes and then come home and go to his job at the hospital. He is currently in classes at Wabash Valley College where he is at the top of his class all while working at Wabash General. He is a hard worker and gets many compliments from all of the patients and families that he cares for. He always has a smile on his face and he never meets a stranger. It is rare to find someone so young with so much love and compassion. Parker has a heart of gold and it shows each and every day. He is going to improve the lives of so many people. Several patients have said that their whole mood changes as soon as he walks in the room. He sure has a way of letting his light shine!
From all of us here, thank you Parker for the work you do!
LOOK: Answers to 30 common COVID-19 vaccine questions
While much is still unknown about the coronavirus and the future, what is known is that the currently available vaccines have gone through all three trial phases and are
safe and effective
. It will be necessary for as many Americans as possible to be vaccinated in order to finally return to some level of pre-pandemic normalcy, and hopefully these 30 answers provided here will help readers get vaccinated as soon they are able.