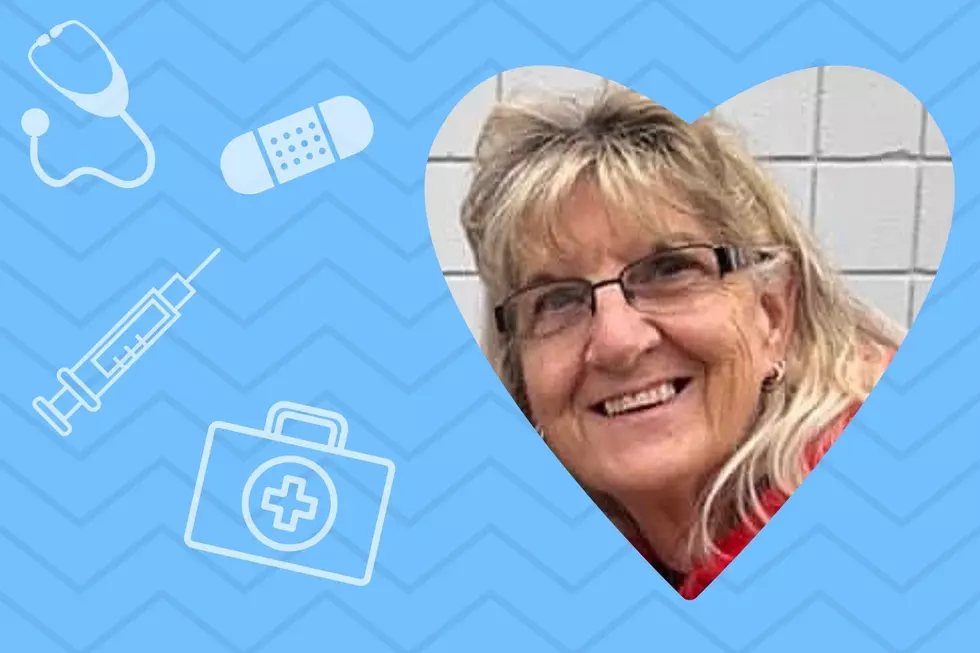 Every Patient is the Most Important for Jasper Nurse [NURSE'S WEEK]
Tracy Stone
All this week, we're celebrating National Nurse's Week with Diamond Valley Federal Credit Union by honoring a different Tri-State area nurse who's been nominated for recognition by you.
Of course, like all medical personnel, nurses play an extremely important role in patient care whether it's a simple trip to the doctor's office for a check-up or something more serious that requires a stay at the hospital. When it comes to the latter, nurses are often the medical professionals that spend the most time with patients; delivering and making sure medications are being taken, checking vital signs, and doing what they can to make sure their patients are as comfortable as possible during their hospital stay.
The past year has no doubt been one of the most trying for medical professionals as the COVID-19 pandemic swept across the nation, including here in the Tri-State. Despite the highly contagious nature of the virus, nurses continued to put on their scrubs and personal protective equipment to stand face-to-face against the virus, putting their own health at risk to provide care and comfort to those who were fighting for their lives.
One of those nurses is Jimmy Harvey at Memorial Hospital in Jasper. According to one of her former patients, Tracy Stone, when you're in Jimmie's care, nothing is more important to her than you. Here's the impact Jimmie had on Tracy in her own words:
I've been a patient at Jasper Memorial hospital at different times throughout my life. I was fortunate to get the opportunity to meet Jimmie during my stays there. It seems that every time I went Jimmie happened to be on duty. No matter how bad I felt she always could keep me in good spirits with her beautiful smile and friendly personality. She always made me feel like I was her most important patient and never a bother even though I know she had plenty of patients to keep her busy!!

I continue to see Jimmie out in the small community that I live in. She never forgets my face and always says hi and asked how I'm doing. Jimmie has recently lost her husband and continues to stay positive with her job, life, and her family. I know she has to be a terrific mother wife and grandmother if she's anything like she in her nursing profession. I love her and can't say enough good things about her. I feel she's part of the reason I'm still alive today.
From all of us here, thank you Jimmie for the dedication you give to your patients!
LOOK: Here are the best small towns to live in across America