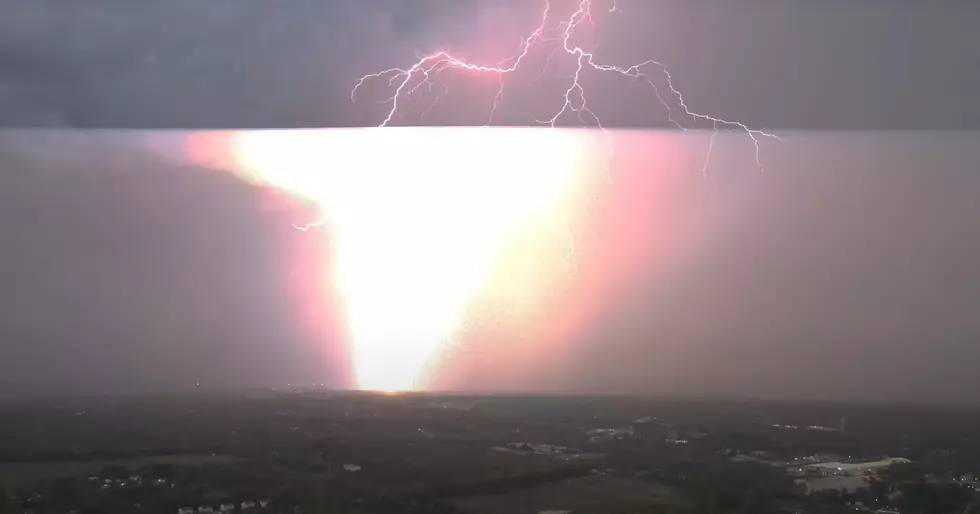 Missouri Guy with Drone Shares Video of Mammoth Lightning Bolt
Jacob Spink via YouTube
If you have lived in the Midwest as long as I have, you have no doubt seen some incredible lightning displays. But, I bet you've never seen a bolt as massive as the one a photographer just captured on video with his drone over Missouri.
Jacob Spink doesn't have a lot of followers on YouTube...yet. But, if this drone video is any indication of his work, that's gonna change quickly. He has just shared video from a Missouri storm he chased in May with the following backstory:
When a severe thunderstorm stalled over Warrenton, Missouri on May 13th, 2022, I had the perfect opportunity to deploy my drone and capture some of the great lightning bolts I've. ever seen in the state of Missouri
Jacob shares video of many strikes during that storm at regular speed, then slowed down so you can see the detail in these huge strikes.
Jacob mentions these are some of the greatest lightning displays he's ever seen and I would agree. I can't remember this exact storm in May, but he captured this over Warrenton to our south, so it was likely more intense in that part of Missouri than the northeastern sectors.
If you enjoy Missouri storms and weather, make sure you follow Jacob Spink on YouTube. He's got a drone and a great camera and knows how to use both obviously.
See a Missouri Tiny Home That Has Stained Glass Windows
See a Missouri Cabin that Overlooks Where 2 Major Rivers Meet