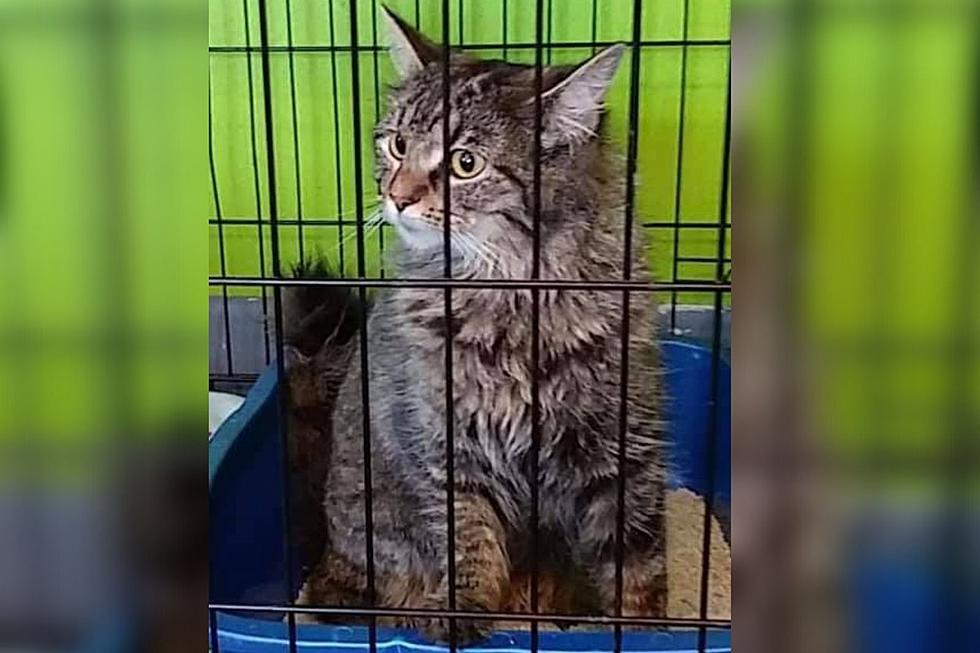 Kitty Cat Taped Inside Litter Box – Dumped at Evansville Animal Shelter
ITV
Well, this is the saddest thing that I have seen since the dog was dumped at
Salvage Candy
 two weeks ago. Imagine you are trapped inside a porta-potty overnight, just waiting for someone to find you. That is basically what happened to this poor little kitty cat. Someone left it at
It Takes a Village
, but they didn't do it the humane way.
This kitty was found on the bench outside of It Takes a Village, in a litter box that was taped up so it couldn't get out. Now, you could look on the bright side and say that at least they didn't harm it or worse. But look at this situation.
 Do you know who my family is? They put me in this litter box and taped it up so I could not get out and dumped me here overnight on the bench outside of the rescue.
There are options out there if you are not able to keep your animal. This is not the way to do it!
Our friends at It Takes a Village are looking into any video footage that might help identify the person who left this little kitty cat. If you need help taking care of your pets, please contact It Takes a Village. It is illegal to dump animals. Plus, they have feelings. I can't imagine how sad this kitty was and still wondering what happened.
LOOK: 30 fascinating facts about sleep in the animal kingdom
KEEP LOOKING: See What 50 of America's Most 'Pupular' Dog Breeds Look Like as Puppies