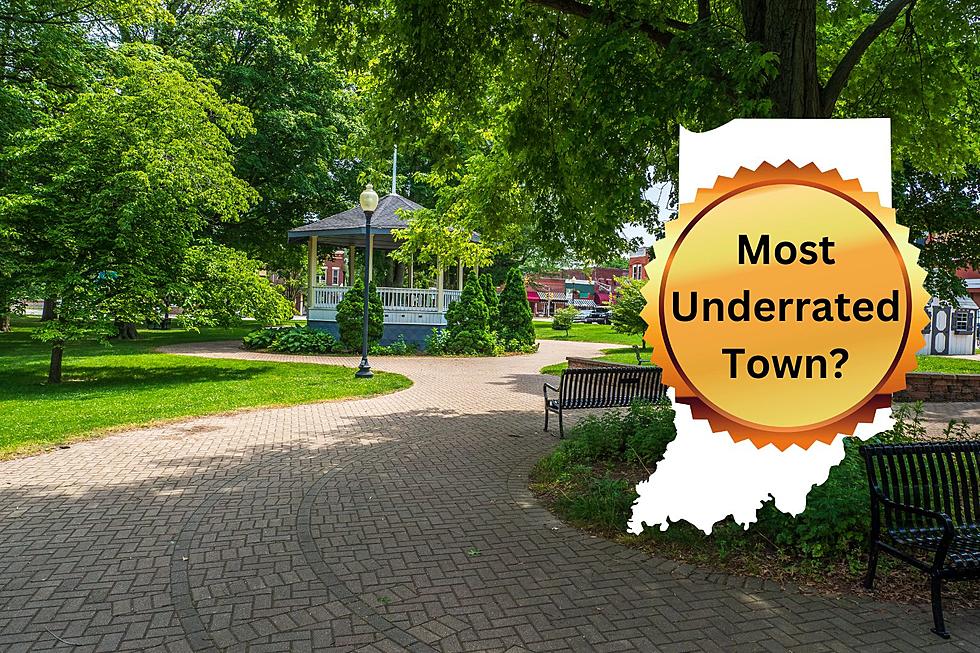 Is This the Most Underrated Town in Indiana?
Canva
One website claims that this is the most underrated town in Indiana, but is it really?
Indiana towns are really a hot topic lately. When it comes to Indiana, we have no shortage of small towns with a few big cities scattered in there too. Everyone has small-town pride nowadays.  Recently we have covered many of these towns in articles such as the worst small towns in Indiana, an Indiana small town that makes you feel like you are in a Hallmark movie, the best must-visit small town in Indiana, the best small town in Indiana, HGTV naming this Indiana town as the most charming in the state, and the most expensive place to live in Indiana.
There are a lot of small towns outside of the bigger cities in Indiana worth visiting. As a lifelong Hoosier, I have been all over the state and have seen a lot of pretty cool towns. However, there are still several that I have only ever heard about that I need to add to the list of places to visit. Recently, the website, Cheapism, listed the most underrated town in each state. If you're looking to visit someplace new in Indiana, the town they named as the most underrated might be worth a visit.
The Most Underrated Town in Indiana
Cheapism used online reviews and rankings to uncover cool destinations that don't typically get extensive national attention, but still have a lot to offer visitors and locals alike. The website "took into account towns with a range of attractive offerings, including cultural attractions, outdoor activities, great dining and shopping options, low cost of living, and high quality of life, among other factors."
Given all of that information, Cheapism says that the most underrated town in Indiana is Chesterton.
Here's what Cheapism says about Chesterton:
Art galleries, festivals, antique shops, and historical sites nurture the 13,000 residents who call Chesterton home — as well as the countless visitors who pour into the region in a typical year. Chesterton boasts impressive ecological diversity in the nearby Coffee Creek Watershed Preserve, but with the glimmering lights of Chicago just 45 miles away, it's also a quick trip to the city by car or train.
Now, I haven't spent a lot of time in northern Indiana, but this place sounds pretty nice. It would especially be worth the trip because I have never been to Chicago, so that would kill two birds with one stone. Plus, it's near Lake Michigan, so you know you'll be able to see some beautiful views and soak in the sun on the lake. Honestly, it sounds like a nice place to visit in my opinion.
However, is it really the most underrated town in the state? Another website disagrees. Last year, the most underrated town in Indiana was Nashville, according to Love Exploring. Nashville does have a lot to offer between the local shops, Brown County State Park, and the beautiful views. But is it really underrated?
So which is it? Nashville or Chesterton? Or, perhaps is there another town in Indiana that you feel is the most underrated? Honestly, this whole thing is pretty subjective. Both towns have a lot going for them, so let's just say that you should visit both!
33 Indiana Towns with International Names
From Holland to China, Cuba to Switzerland, and everywhere in between, several towns across the Hoosier State borrow their names from countries and cities around the globe.
See 11 Unique Attractions You'll Only Find in Indiana
From the World's Largest Ball of Paint to a pink elephant drinking a martini, the Hoosier State is filled with quirky little things worth a detour on your next road trip.
30 Bizarre (and Real) Indiana High School Mascots
According to
High School.com
, there are 682 high schools in Indiana. 555 of those are public schools, while the remaining 127 are private. A majority of those schools have chosen typical mascots to represent them, like eagles, tigers, lions, jets, patriots, and so on and so forth. But, these 30 schools decided to go, well, a different direction.