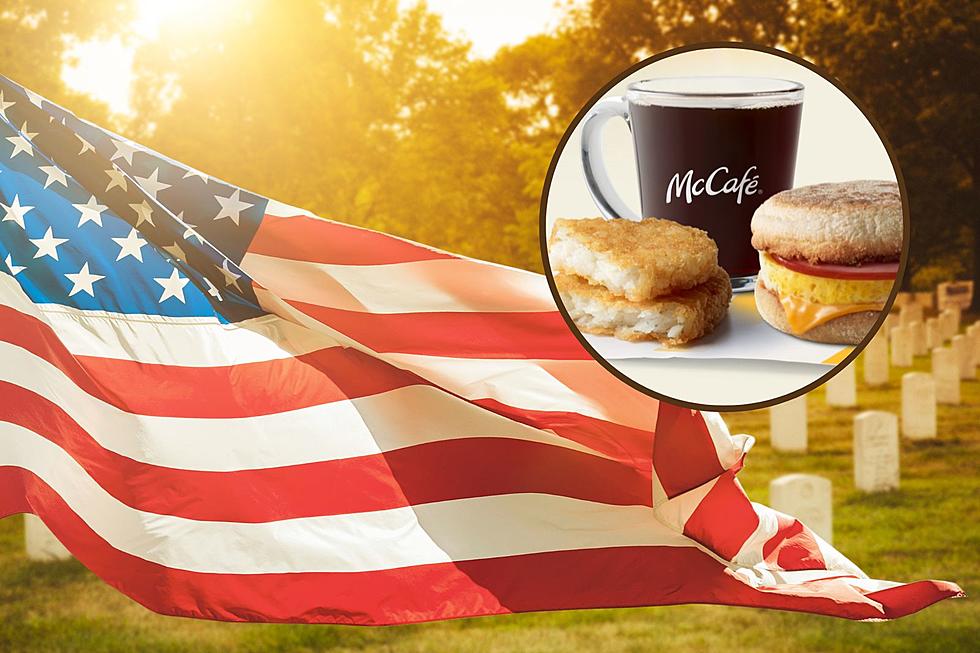 Southern Indiana McDonald's Offer FREE Breakfast to Military Members on Memorial Day
Canva, McDonald's
I don't know if there is anything we can do, as a society, to truly repay our military men and women for all they have done in service of our country - that doesn't mean we should stop trying though. The best we can do is to show them our thanks and appreciation whenever and however we can. One gesture that I think everyone responds to is offering a free meal, and that's what our locally owned McDonald's restaurants are doing this Memorial Day.
Who, What, Where, When
Who: I guess the "who" in this case would be who is the free breakfast for - and the answer is any retired or active duty military service member who loves breakfast.
What: A free McDonald's breakfast combo of your choice.
Where: Participating McDonald's restaurant locations in Evansville, Newburgh, Mt. Vernon, Princeton, Boonville, Jasper, Henderson, Owensboro, and dozens more.
When: The free breakfasts are available on Memorial Day, Monday, May 29th, from 6am-10:30am.
The owners of these McDonald's restaurants hope to use this Memorial Day to celebrate and remember the sacrifices made by the great men and women in our military, and they hope local heroes know how much they appreciate all they've done for each and every one in the community.
What can you do if you're not a member of the military? Well, you can tell anyone you know who is in the military about this deal so they can get a free meal. You can also make sure those same military members know how much you appreciate them. I think that's a good start.
12 Must-Visit Indiana Military Museums
Keep this list handy, and then next time you're on a road trip around Indiana, you might be able to plan a visit to one of the following museums. We have a couple of great ones right here in Evansville, by the way, so you should probably start with those.
LOOK: 100 years of American military history