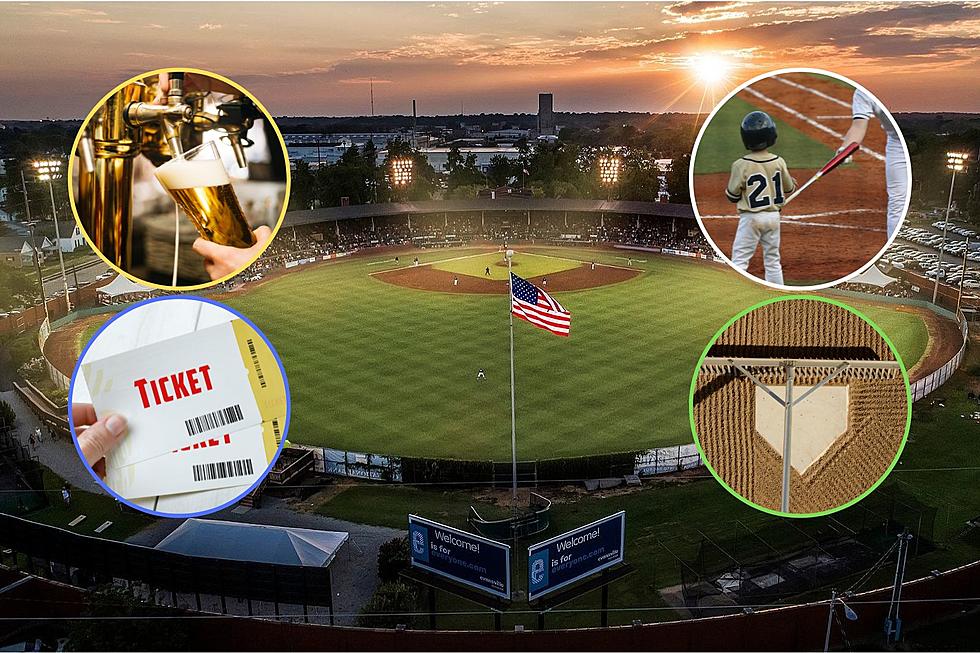 Evansville Otters Accepting Applications for 2023 Gameday Staff
Alex Morgan Imaging / Canva
If you or someone you know is a baseball fan, this could be a great opportunity to get more involved in the game and get paid for it.
In order for the Evansville Otters to "play ball" at Bosse Field, it takes a ton of people behind the scenes to make sure the ballpark is ready to go not only for the team and their opponent but to make sure the fans who show up to take in a game get taken care of as well. There need to be people on hand to sell tickets at the gate and people just inside the gate to take those tickets and tear off the stubs. There need to be people on the ground crew to get the field looking good and ready for the game, and people in the concessions stand to make, sell, and serve soft drinks, hot dogs, and popcorn. The list goes on and on. As the players prepare for the start of the season coming up in May, the front office staff is beginning its search for the people to fill those positions.
Evansville Otters Now Accepting Applications for Gameday Staff
According to Matthew Will, the team's Director of Communications, the team is looking for individuals to fill the following positions, which includes those I mentioned earlier and many more:
Concession Stand Manager
Cooks
Cashier
Food Prep
In-Stand Waitstaff/Hawkers
Beer Server
Ticket Taker
Ticket Seller
Operations/Cleaning
Ushers
Picnic Attendants
Grounds Crew
Bat Boys
Video Camera Operator
Applications for any of the open positions can be submitted through the team's website. All applicants must be 15 years of age or older to apply, and while resumes are encouraged, having one is not necessary.
Otters Hosting In-Person Job Fair
You'll also have the opportunity to apply in person during the team's upcoming job fair at Bosse Field on Tuesday, March 14th from 4:00 until 6:00 PM. The fair will also offer on-the-spot interviews, meaning it's entirely possible you could leave there with a job.
The Otters begin their season with home exhibition games on May 3rd, 5th, and 9th before starting a three-series home stand from May 12th through the 21st against the Washington Wild Things, the Ottawa Titans, and the Trois-Rivieres Aigles, respectively. You can find the complete season schedule on the team's website.
LOOK: MLB history from the year you were born
Stacker
compiled key moments from Major League Baseball's history over the past 100 years. Using a variety of sources from Major League Baseball (MLB) record books, the Baseball Hall of Fame, and audio and video from events, we've listed the iconic moments that shaped a sport and a nation. Read through to find out what happened in MLB history the year you were born.