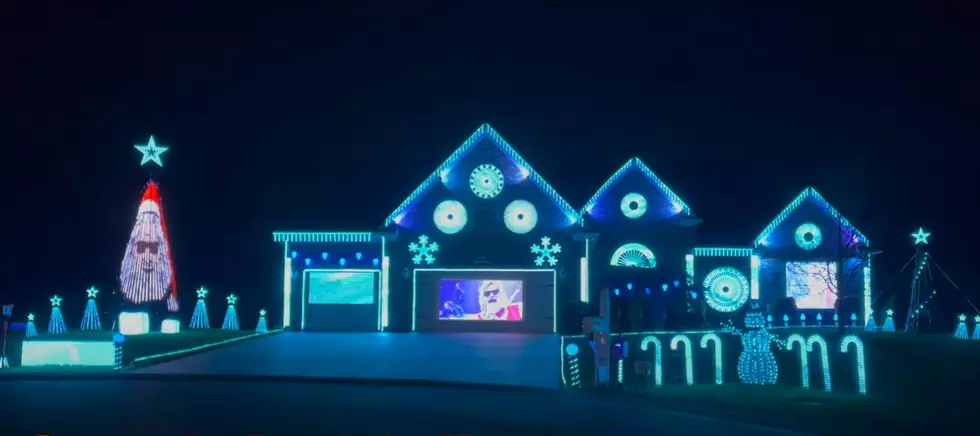 Evansville Home Hosts Incredible Light Show For a Good Cause
YouTube
One Evansville home is feeling the Christmas spirit, and using a light display to give back.
Rockin' Around the Christmas Tree (Literally)
Every year for Christmas, one Evansville home goes above and beyond with an incredible light show that is synced with Christmas songs.  Lights on Pomona is a Christmas-themed light show put on by a house on Pomona Drive in Evansville.  Each year they seem to grow and add something new to the show.  Throughout this article you'll see videos of different light shows from the Lights on Pomona YouTube channel.

Lights for a Good Cause
One thing I always love about the holiday season is the way many use this as a time to give back, and Lights on Pomona is no different.  Yes, the light show is absolutely a labor of love, but it also serves a purpose.  It's also a fundraiser for Autism Evansville. While the show is free to enjoy, if you feel compelled to leave a "tip" you can do so by making a donation to Autism Evansville. Outside of the Lights on Pomona, they have a mailbox where you can drop off your donation, and they also have signs with QR codes you can scan to donate as well.

Autism Evansville
If you aren't familiar with Autism Evansville, they are an Evansville-based nonprofit that works to help families who are affected by Autism spectrum disorder.   They serve as a resource that helps families gain access to therapy, help raise awareness for ASD in our community, and host parent support groups, and family fun events.  If you'd like to learn more about Autism Evansville, you can check them out, here.

Where and When to See Lights on Pomona
If you want to see Lights on Pomona for yourself (which trust me, the videos are great, but when you see the light show in person it is a whole other level of incredible) here is what Lights on Pomona had to say about this year's show and when it will be happening:
* Tune to 90.1

* 3118 Pomona Dr, Evansville

* Candy Canes in the Christmas tin near Frosty

* Drop off Letters to Santa in the red mailbox next to our main mailbox

* Turn off your headlights and respect other visitors

* Best viewing is along the OPPOSITE side of the road

* Do not block driveways

* The show is FREE, we are taking donations for

Autism Evansville

and appreciate all donations received. They can go in the Letters to Santa mailbox or use the PayPal/Venmo QR codes next to the mailbox

* Hours:

Sun-Thu: 6 PM - 9 PM

Fri/Sat 6 PM - 10 PM

Check in on Facebook and tag us in your posts!
Indiana House of Bells is an Eerie Roadside Marvel
I recently heard about House of Bells on Facebook these photos by Kevin Robertson caught my eye. This place is truly an eerie roadside treasure.