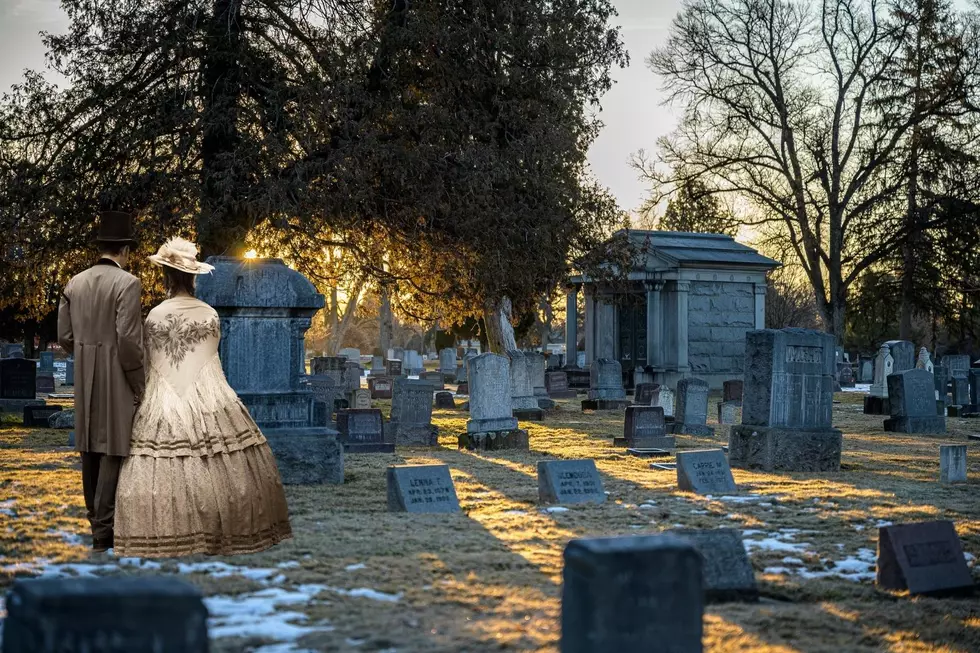 Evansville Cemetery Looking for Live Reenactors and Volunteers For Annual Twilight Tour
Canva
If you've ever driven down Highway 41 or Virginia street/Oak Hill Road, chances are you've seen the huge cemetery that is Oak Hill Cemetery & Arboretum. Each year they host a Twilight Tour event with reenactors, and they're currently looking for volunteers for this year.
Twilight Tours
Oak Hill Cemetery & Arboretum hosts many interesting community events, but this one will be one you won't want to miss. Each year in October they host their annual Twilight tour which is a tour through the cemetery where live reenactors will tell you about a few of Evansville's past residents.
I love events that involve history with a little dash of spooky. While this tour won't be Halloweeny, it will have some interesting history and the dash of spooky comes from the fact the tour will be held throughout a cemetery.

Want to get involved?
Oak Hill Cemetery & Arboretum took to Facebook to see if anyone would be interested in becoming a live reenactor or a volunteer for this year's Twilight Tour which will take place on October 15th, 2022.
If you are interested in being a volunteer or re-enactor for this year's Twilight Tour to be held on Saturday, October 15th, please contact Chris Cooke at ccooke@evansville.in.gov or via phone at 812-435-6045.
There isn't much info about this year's Twilight Tour event, but according to past Twilight Tour events this event usually serves as a fundraiser for the Adopt an Ash Program.
For more information on this year's Twilight Tour, be sure to follow Oak Hill Cemetery & Arboretum on Facebook so you don't miss their tour announcement with ticket info.
Celebs Share Their Personal Paranormal Stories
READ ON: Weird, wild UFO sightings from throughout history