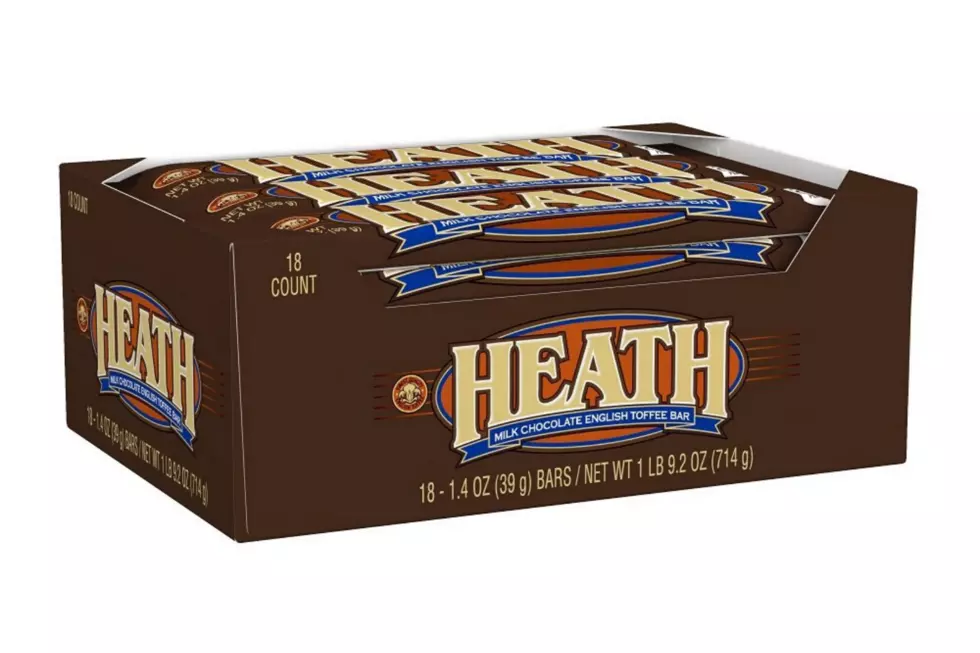 Did You Know the Heath Bar was Created in the Tri-State?
(Amazon)
On Wednesday morning, we asked you to tell us on Facebook where you live in the Tri-State without actually telling us where you live in the Tri-State. Meaning we didn't want you to just name whatever town/city you live in, instead we wanted you to share something unique about it so we could try to figure it out. We got a ton of great responses, but there was one in particular that caught my eye because it involved candy, which is my favorite of the four major food groups.
The clue was from Cathy Ayers and all it said was, "Heath Candy Bars." I knew I didn't know the answer, so I did what we all do when we're trying to figure something out, I Googled "where were Heath Bars invented," and found out they got their start in southern Illinois about an hour and 45 minutes northwest of Evansville in the town of Robinson way back in 1928.
According to Hersey, the popular candy bar was invented by the Heath brothers, Bayard and Everett, whose dad owned a candy store in Robinson. They were given a recipe for "Trail Toffee" from a traveling salesmen who had become friends with the brothers. He had received it from "an enterprise operated by some Greek candy-makers in Champaign, Illinois," according to Old Time Candy.com.
The brothers tinkered with the recipe, got it to their liking, and began selling it to customers as "English Toffee." The rest is sweet, delicious, candy history.
These days Hersey takes care of pumping out thousands of Heath Bars since acquiring the brand rights in 1996 after buying out Leaf, Inc, who had purchased the recipe from the Heath family back in 1989.
So next time you bite into a Heath Bar, remember its roots started right here in the Tri-State as you try to unstick all that sweet toffee from your molars.
Enter your number to get our free mobile app