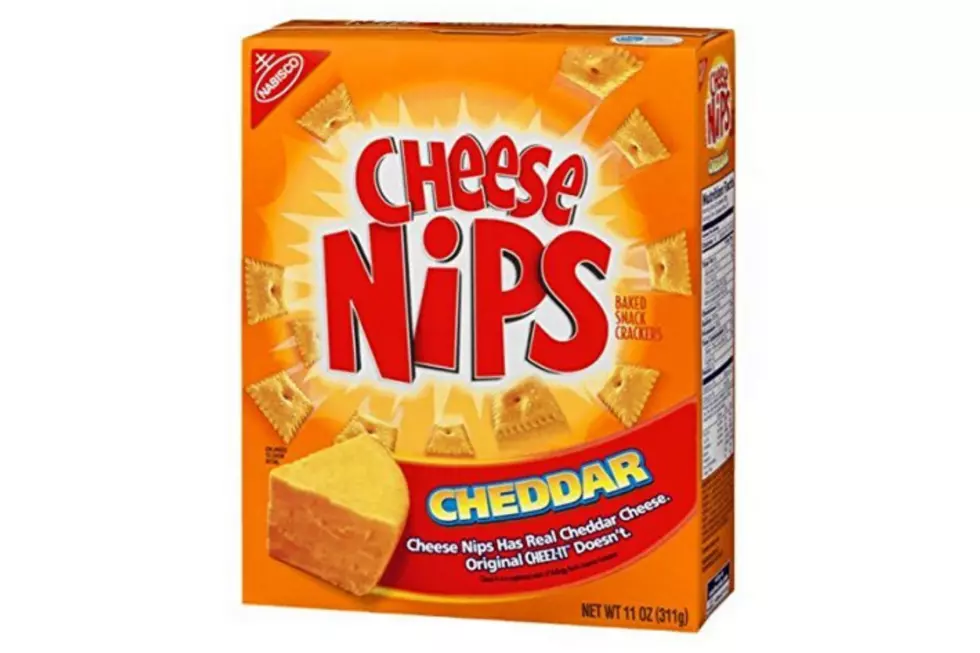 Cheese Nips Recalled Due to Possible Presence of Plastic Material
Amazon
The manufacturer of the popular cheese cracker snack voluntarily issued the recall "due to the potential presence of small food-grade yellow plastic pieces from a dough scraper."
The recall was posted by the U.S. Food and Drug Administration on Wednesday. While the exact number of boxes being recalled isn't mentioned, the recall states it only applies to 11 ounce boxes of the product sold in stores nationwide, and through online retailers like Amazon. The recalled boxes have the following UPC and Best By Dates:
If you have a box that falls within the recall, the manufacturer, Mondelez Global, says to throw it out, and contact them with any questions at 1-844-366-1171.
Enter your number to get our mobile branded app