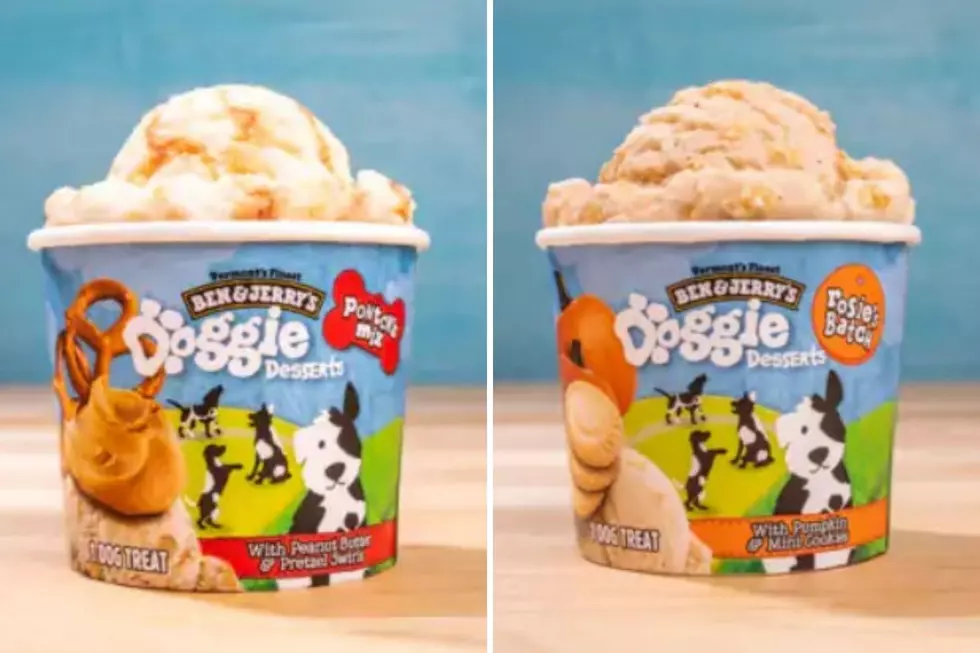 Ben & Jerry's Is Now Making Ice Cream for Dogs
Ben & Jerry's
Just when you thought your dog couldn't be more spoiled, Ben & Jerry's steps in.
How many times have you been eating ice cream only to find your dog staring at your bowl and licking its lips? They want in on that delicious comfort food too. So Ben & Jerry's created two new flavors of ice cream that are made specifically for dogs.
These new doggie treats are called "Doggie Desserts."  Doggie Desserts are basically ice cream, but instead of dairy, they used sunflower-butter as the base, so it's easier on dogs' stomachs. They look like a normal package of Ben & Jerry's ice cream, so be sure that you check the label before you eat reach into the freezer to get some.
Ben & Jerry's Doggie Desserts come in two different flavors.There's a peanut-butter-and-pretzel flavor called "Pontch's Mix", and a cookie-and-pumpkin combo called "Rosie's Batch."  If I'm being honest, those sound like flavors that dog owners might want to try for themselves!
Whether you're rewarding good pups or cooling off a yardful of party animals, we think they're just about the finest, K9-est frozen treats you can fetch for your 4-legged friends.

 
They are set to hit stores nationwide this month.  Each four-ounce cup costs $3, ore you can get a four-pack of each flavor for $5 at grocery and pet stores. I'm sure that these are treats that your dog will be very thankful for, so give them a try!
Enter your number to get our free mobile app
8 Tri-State Restaurants with Dog-Friendy Menus