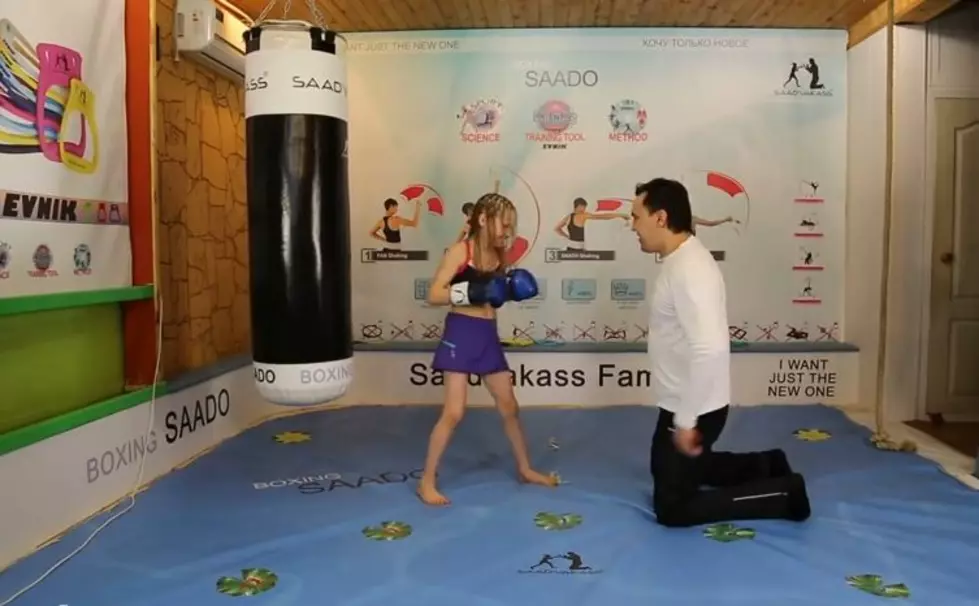 7 Year-Old Girl Boxer Would Clean Up at Guns & Hoses [Video]
Saadvakass Family via YouTube
Guns & Hoses 8 wrapped a couple of weeks ago and brought in more money for 911 Gives Hope than in any of the previous years. The fights were great and get better every year, but an 8 year-old little girl could add some real punch next year.
I wonder how Willie 'The Crusha' Curry, Mike Doran, or Rob 'Butterbean' Ralph would fare against the little boxing phenom below.
This little girl has the fastest hands I have seen and her footwork is nothing short of amazing. I would pay good money to see this girl box. Maybe the Guns team could use her as a ringer next year....lol!! Seriously, she is unbelievable.