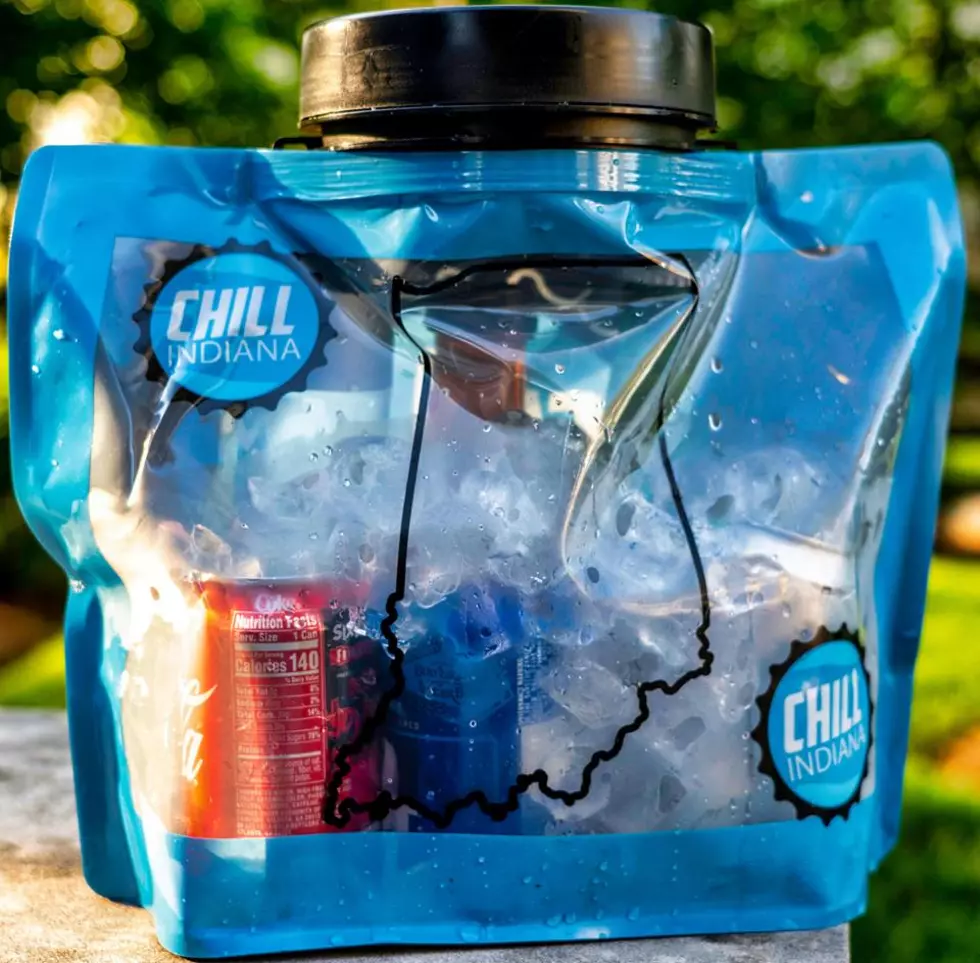 What is a Chill Indiana Bag & How Does it Keep Beer Cold?
Photo By: Chill Indiana
Have you seen those plastic Chill Indiana bags at convenience stores around the Evansville area?  I was wondering what they were, and it turns out they're actually pretty useful! 
It's no secret, Indiana has some weird alcohol laws. In fact, it was just recently we finally were allowed alcohol sales on Sundays in Indiana. Needless to say Indiana is a bit behind the times when it comes to some of these laws.
However even though alcohol sales are now allowed 7-days a week in Indiana, the laws are still a little wonky. Like did you know that you cannot purchase cold beer at a convenience store?  You can purchase warm beer, but not cold at convenience stores.
Nobody wants a warm beer, that doesn't sound delicious or refreshing, especially on a hot Summer day.
The plastic Chill Indiana Glacier bags have started popping up at convenience stores all over the state, and are now making their way to the Evansville area (all the locations carrying the Chill Indiana bag are listed here). They're a bag you purchase once (and they're reusable), you fill it with ice from the convenience store you're at, and toss in your warm beers. Within 15 minutes your beers will be at chilled drinking temperature. You can see a video on how they work, here!
So go fourth my friends and drink cold beer (responsibly of course)!
Chill Indiana is an initiative to change alcohol laws in Indiana.  You can learn more about them and why they do what they do, here.