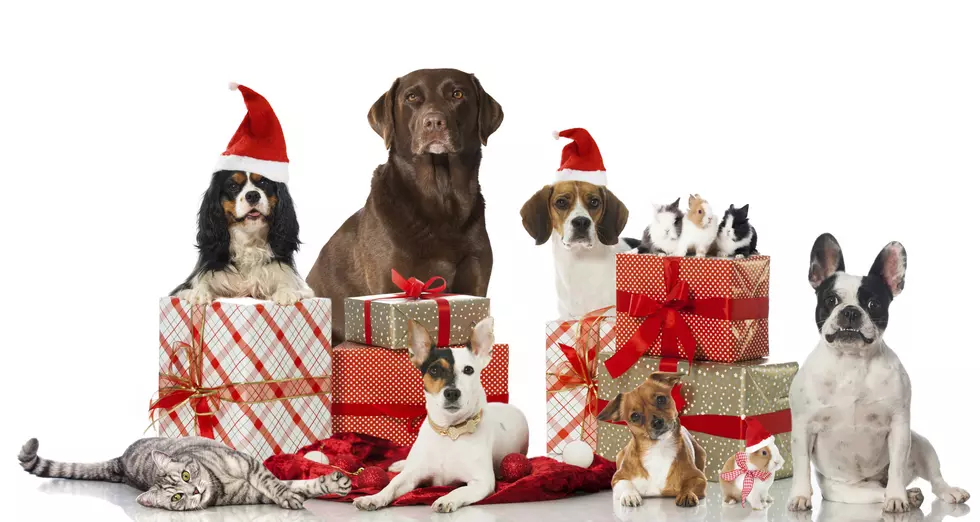 VHS Pet Pictures with Santa Return November 1st – 3rd
DoraZett
Santa Claus is coming to town a little early again this year for the 34th annual "Pet Pictures with Santa" at the Vanderburgh County Humane Society!
The head elf will be at Washington Square Mall in the Food Court anxiously waiting to snap photos with you, your family, and your pets of course on the following days and times:
Friday, November 1st, 12 - 7 p.m.
Saturday, November 2nd, 10 a.m. - 5 p.m.
Sunday, November 3rd, 12 - 4 p.m.
The cost for pictures is $25 which gets you two digital images you can use however you choose. No appointment needed as photos are taken on a first come, first serve basis. According Amanda Coburn with the VHS, Sunday is usually the busiest day of the three, so your best bet for a shorter wait time will be Friday or Saturday.
Thanks to the Washington Square Mall and the photographer generously donating their time and space during the three day event, all proceeds from the photo shoots will go directly to the VHS to help meet the needs of animals in their care.