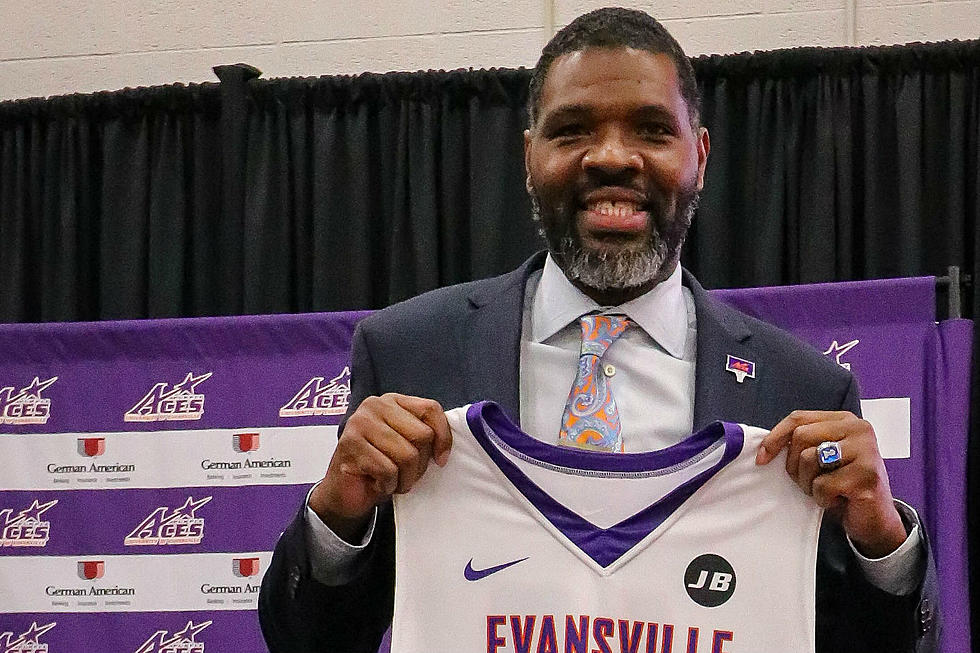 University of Evansville Releases Schedule for 2019 Coaches Caravan
Walter McCarty/University of Evansville
Purple Aces men's basketball coach Walter McCarty will be at each of the five monthly caravan stops. Along the way he will be joined by coaches from various University of Evansville teams.
The Coaches Caravan is free to attend and will give fans the chance to win prizes, including some sweet UE gear. Fans can also get ticket information for all Aces sports programs and mingle with coaches as they prepare for the 2019-20 seasons.
Hopefully you can attend one of the following caravan stops!
June 19th - Doc's Sports Bar at 6:30pm
July 17th - Mister B's (Henderson, Ky.) at 6:30pm
August 28th - The Rooftop Food & Drinks at 6:30pm
September 19th - Piston's Bar & Grill at 6:30pm
October 23rd - Mister B's (Evansville) at 6:30pm