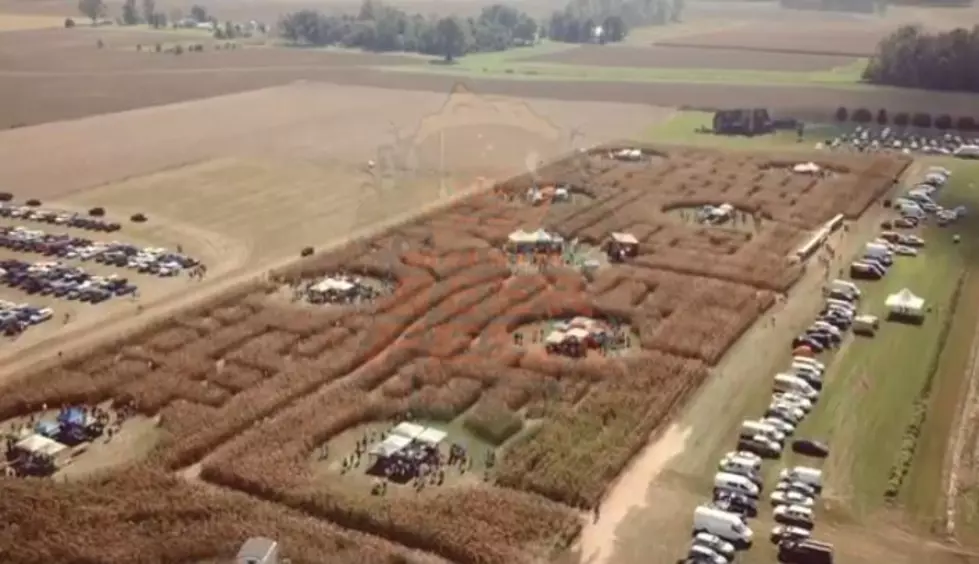 This Corn Maze Beer Fest In Indiana Looks Like A Good Time
YouTube
How do you make a corn maze more entertaining? Combine it with a beer fest, of course. I stumbled upon this gem on Facebook the other day and had to share it with you. With it being fall, you are going to see a lot of corn mazes open up around the area, but chances are, you won't see one quite like this. This maze also has a beer fest inside of it, and it's not too far from the Tri-State.
It's possibly the most fun you can have in a corn field. The theme of the 2019 Corn Maze Beer Fest is Vintage Circus and it will be an experience you won't want to miss. Over 80 of the nation's finest breweries will be scattered throughout an 11-acre corn maze. You will be given a limited edition souvenir glass for unlimited samples of beer all day long! Simmons Winery will also be pouring wine and cider at the 450 North tent.  Stay for the after-party that will be rocking into the night.

 
This is so unique and intriguing that it has me wanting to make a road trip to partake in the fun. The Corn Maze Beer Fest will be held on October 5th from 12-5PM. It is located in Columbus, Indiana, which is just under a 3-hour drive from Evansville. That's not too terribly far.
The Corn Maze Beer Fest is an event for those who are 21 and over. There will be food trucks on site all day long, and the after party will actually be open to folks of all ages. The Voice Season 11 winner, Sundance Head will be preforming at the after party from 6:30- 8:30PM.
Good fun, good drinks, good food, and good music...need I say more? I've never been to a corn maze quite like this. It looks like an exciting event to be a part of, which is why I had to share it with you.
If you want to learn more about the Corn Maze Brew Fest like how to get tickets, camping/hotel accommodations, and other general information, you can click on the button below.