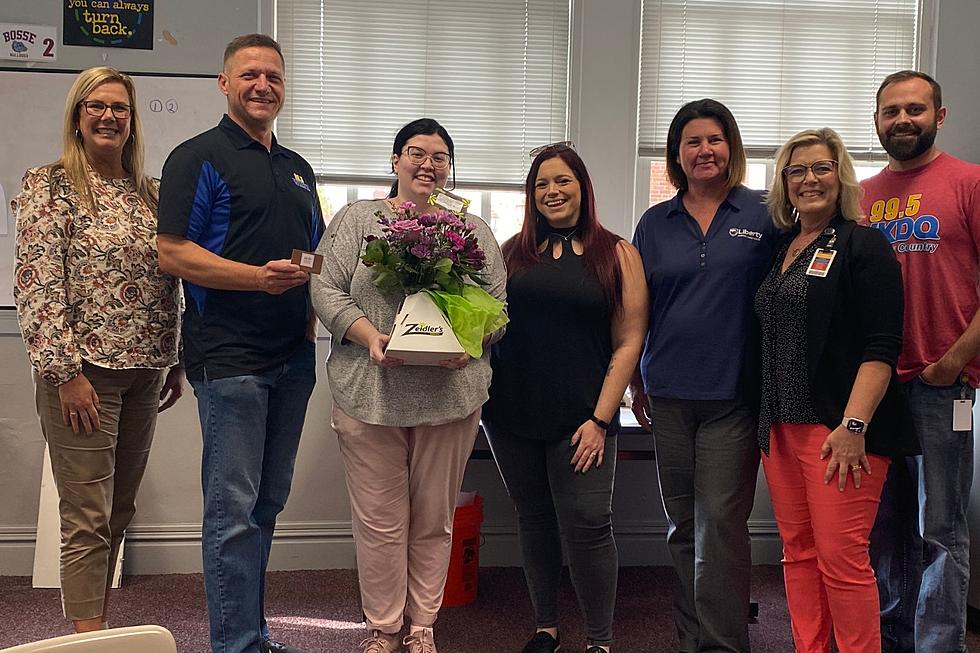 Meet the WKDQ Teacher of the Month for October
WKDQ
99.5 WKDQ has teamed up with Liberty Federal Credit Union to give you the chance to recognize and thank a teacher in the Tri-State for the work and dedication they put into helping children learn and preparing them for their future.
It takes a special person to be a teacher. While on the surface it appears they only work from 8:00 AM until 3:00 PM each weekday for nine months out of the year, there's much more to it than that. There are papers to grade and lesson plans to make, both of which usually happen after the regular school day is over, and sometimes into the late evening hours at home. I've had a front-row seat to all of it as my wife has been a teacher for over 20 years.
But it's much more than just performing the day-to-day responsibilities. Great teachers truly care about each and every one of their students as if they were their own kids and not only understand each one is unique in their own way in how they learn and behave but must use that knowledge to create the best possible plan for helping that student reach their full potential. A great teacher is also someone who can provide sympathy or a shoulder to cry on when a student is having a bad day and be that student's biggest cheerleader when they're having a great one inside or outside the classroom.
WKDQ Teacher of the Month for October 2023
One teacher who checks all those boxes is Abbie Bell, a math teacher at Bosse High School in Evansville whom Donald Stuteville nominated. Here's what Donald had to say about Abbie:
She deserves to be the teacher of the month due to her desire to watch every child that enters her class succeed and listening to what they want to do once they leave high school. She teaches multiple types of math and is in charge of Cooking Club as well as supporting her students by going to games, plays, and doing whatever she can to help with raising money for the programs. She also helps with Big Brothers Big Sisters and volunteers when they are doing fundraisers. She goes above and beyond in the classroom and outside the classroom.
Congratulations to Ms. Bell, and thank you for the work you do for your students. It clearly doesn't go unnoticed.
Nominate a Teacher to Be Our Next Teacher of the Month
If you know a teacher who deserves to be our next Teacher of the Month, nominate them using the form below. If chosen, they'll receive a flower arrangement from Zeidler's and a $50 gift card from the Copper House Restaurant on Franklin Street.
Check Out the Best-Selling Album From the Year You Graduated High School
Do you remember the top album from the year you graduated high school?
Stacker
analyzed
Billboard
data to determine just that, looking at the best-selling album from every year going all the way back to 1956. Sales data is included only from 1992 onward when Nielsen's SoundScan began gathering computerized figures.
Going in chronological order from 1956 to 2020, we present the best-selling album from the year you graduated high school.
Gallery Credit: Jacob Osborn