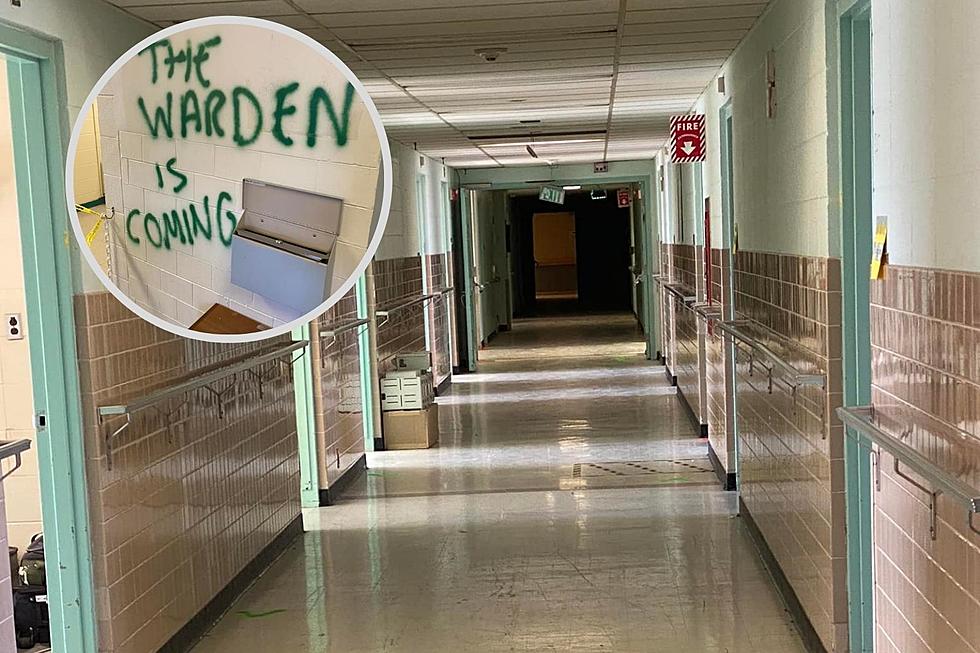 See Inside Abandoned Indiana Hospital Before Its Demolished
Photos by Greggory Howard
There's something about abandoned places that fascinate me.  I'm not really sure why, I think it's just so interesting to see what got left behind. It's almost like the abandoned places, and what was left behind can kind of tell its own story. It's also so weird to see a place that was once so full of life, be so empty and broken down.  It is definitely a stark reminder that nothing in life is permanent.
An abandoned Indiana Hospital
In Fort Wayne, Indiana sits an old building that was formerly the Irene Byron Hospital.  In May of 2020, a state-of-the-art new facility was built, and they made their move to the new hospital.  Unfortunately, this left behind quite a big building with a lot of history, to just kind of sit there.  According to different reports, the building is set to be torn down this summer.
The photo below was taken inside the abandoned hospital where you can see "moving day" listed on the calendar serves as almost a time capsule. It's so weird to see something so modern in a place that is essentially abandoned.
A Brief Hospital History
I struggled to find information about this particular facility online.  I do know at one point in time this was a Tuberculosis sanitarium according to the Allen County Digital Library. 
ByronHealth.org has a deeper history overview on their website, it seems this particular structure became known as the Irene Byron Hospital over a century ago in 1915.
Byron Wellness Community has its roots as the Allen County Poor House, built in 1853 in the Waynedale area. In 1916, the facility was moved to its current location and Fort Recovery, an anti-tuberculosis tent hospital was established. This later became known as Irene Byron Hospital. The facility was named to honor Irene Byron, who died while serving her country in World War I and was an executive secretary of the Anti-Tuberculosis League.
It seems in 1975 the tuberculosis unit was closed which resulted in this place becoming a 466-bed intermediate care facility.  You can read the full history, here.
Recently in a group called Abandoned/Haunted Indiana on Facebook, Greggory Howard shared photos of his time inside the hospital.  For a brief period, the doors were opened to the public to take a tour of the old hospital before it is torn down.  He shared some of those photos with me, which you can see below.   The photos are fascinating and sad at the same time.  Thank you Greggory for sharing them!
WARNING: Please note, that these photos were taken when public tours were being given.  Under no circumstances should you enter this property. By doing so you risk bodily harm and/or prosecution for trespassing on private property.
See Photos of Abandoned Indiana Hospital
The former location of the Irene Byron Hospital is set to be demolished in the Summer of 2022, the public was allowed a rare look inside on a walking tour, check out some photos captured from that tour. Please note, DO NOT enter this facility, these photos were taken on a tour that was open to the public, and this person was allowed to be there.
WARNING: Under no circumstances should you enter this property. By doing so you risk bodily harm and/or prosecution for trespassing on private property.