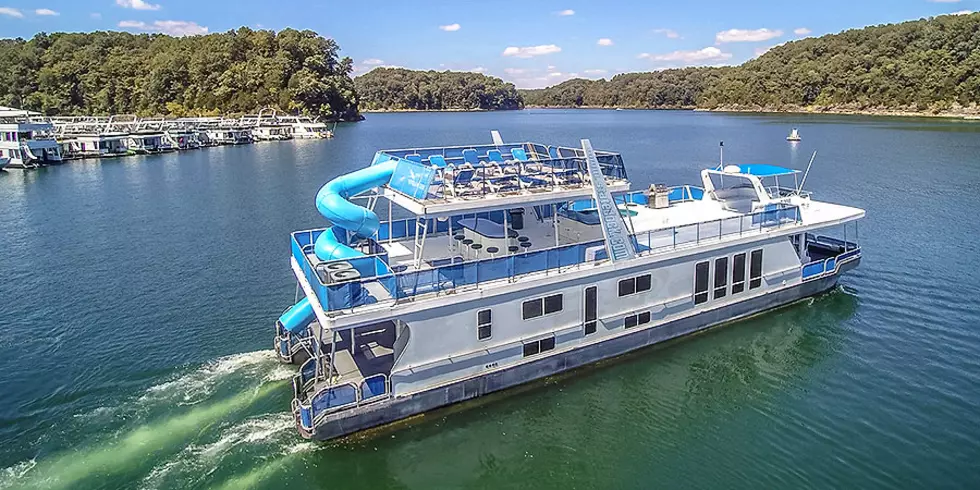 Rent This Three-Story Party Boat In Kentucky For An Unforgettable Trip
State Dock Marina
Are you and your friends trying to plan your next adventure? I think I might have found the perfect getaway on the water for you, and it's not too far away!
Boating is something that makes for a fun day, but wouldn't it be better to spend a whole week or weekend boating without having to leave the boat itself? Sure, you have seen houseboats at many of the lakes around the area, but Cumberland Lake in Kentucky has the ultimate houseboat for you and your friends to rent!
State Dock Marina in Jamestown is located on Cumberland Lake. They are known for amazing fun on the water with their boat and houseboat rentals. State Dock offers all sorts of boat rentals, from small fishing boats to massive, three-story houseboats. You can find more information on State Dock Marina on Lake Cumberland, including boat rentals, entertainment, and lodging by visiting its website.
But let's get back to those three-story houseboats in particular is called The Paradise-1000, and it's just that. A paradise. Go ahead and start planning your trip for a weekend on this thing because once you see it, you're going to want to add it to your bucket list. Check it out for yourself!
Enter your number to get our free mobile app
Rent Your Own Three-Story Party Boat In Kentucky