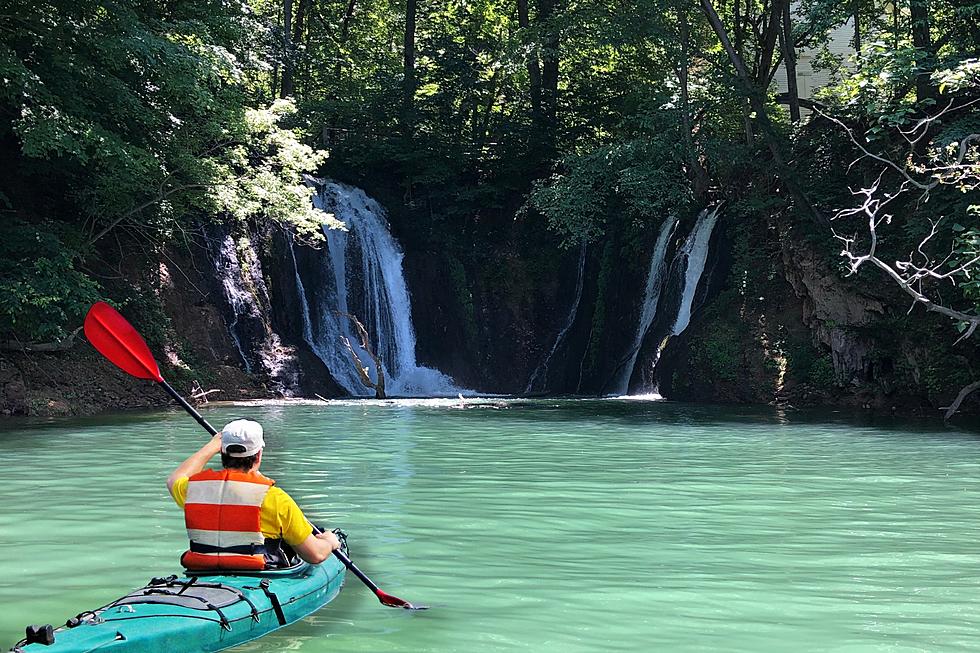 Discover the Hidden Waterfalls of Kentucky's Lake Cumberland, Accessible Only by Paddling
Canva
Discover the hidden gem, Mystery Falls in the scenic Lake Cumberland area of Kentucky.
Kentucky Waterfalls
There's just something magical about waterfalls. I don't know about you, but there's just something incredible about seeing them in person.  My husband and I have taken many hikes to different waterfalls.  There's just something so rewarding about finding one when hiking through the woods.   It's like finding your own little piece of paradise in the middle of nowhere.
The Midwest is home to many stunning waterfalls in their own right.  In fact, Kentucky alone is home to over a thousand waterfalls.  The Kentucky Waterfall database has currently logged 1,140 waterfalls in the state, you can see the full list of waterfalls here.
In fact, Kentucky is even home to a waterfall trail, which you can read all about, here.
Lake Cumberland
Lake Cumberland is known for being the houseboating capital, and with a title like that, you know there have to be some serene views around Kentucky's famous lake.  According to LakeCumberlandVacation.com the lake is not only known for houseboating, but it's also well known for fishing, boating, tubing, or just cruising around to soak up the sights.  Another thing Lake Cumberland is known for is its waterfalls. There are several around the Lake Cumberland area, and it's recommended to check out the waterfall right after heavy rainfall.
Mystery Falls
One of the stunning waterfalls in the Lake Cumberland area is known as Mystery Falls.  According to KYWaterfalls.com Mystery Falls is about 54 feet tall and 38 feet wide. The fall is only accessible by boat, so many like to paddle over to visit this gorgeous waterfall.
Recently I was checking out the Chasing Waterfalls group on Facebook where people share waterfalls they've visited throughout Kentucky, Indiana, and Tennessee and Ricardo Martinez's post caught my eye.  Recently he paddled over to visit Mystery Falls and took some stunning photos that he allowed me to share here.  Thank you Ricardo for sharing these stunning images!
If you want to check out how to get to these falls, you can find the coordinates and information at KYWaterfalls.com.
12 Illinois Waterfalls All Within a 2 Hour Drive of Evansville Indiana
Check out these incredible photos captured by
Grant Twiss Outdoor Photography
featuring 12 Southern Illinois waterfalls that will have you ready to pay a visit to Shawnee National Forest and the surrounding area.