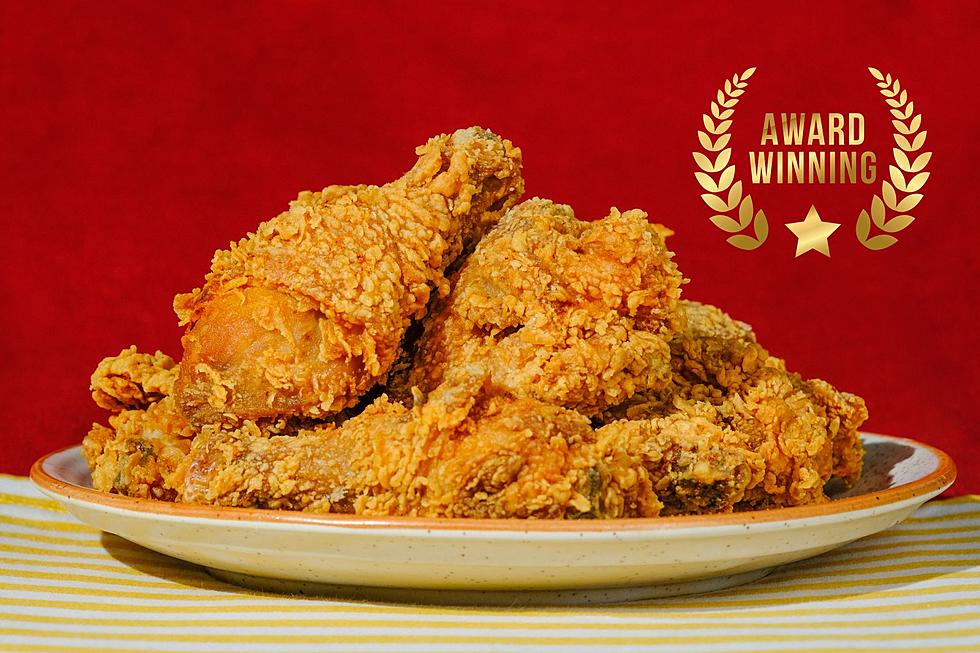 Indiana Restaurant Wins Prestigeous National Award for its Fried Chicken
Canva
The home of the best "hole in the wall" restaurant serving fried chicken in Indiana has just won one of the most prestigious prizes in the country for restaurants.
We all know that Indiana is full of some great locally-owned restaurants. You can find many of these restaurants in the smallest of towns in the state, where you might not even think to look. Recently, one of these small-town Indiana restaurants was named the best "hole in the wall" restaurant serving fried chicken in the state. That within itself is a huge honor. Now, partly due to its fried chicken, the very same restaurant was just recognized with one of the most prestigious prizes in the country: a James Beard award.
What are the James Beard Awards?
The James Beard Awards recently released its winners for the 2023 America's Classics Award. According to the website:
A Restaurant and Chef Awards category, the America's Classics Award is given to locally owned restaurants that have timeless appeal and are beloved regionally for quality food that reflects the character of its community.
There were six recipients of this prestigious award in 2023, scattered all throughout the country. This year, we have an Indiana restaurant that took home the honors, and I am sure by now you are curious as to which restaurant won. So let's not waste any more time.
America's Classics: Great Lakes Region Winner
...and the award goes to...
Wagner's Village Inn in Oldenburg, Indiana. Oldenburg is located in eastern Indiana, near I-74, and not too far from Cincinnati, Ohio.
According to the press release on the awards, here's what makes Wagner's Village Inn so deserving of this honor:
For generations, Kentucky's fried chicken tradition has overshadowed neighboring southeastern Indiana's. Blame Colonel Sanders—who was, in fact, a native Hoosier. Some of the best fried chicken in the Midwest sizzles in cast-iron skillets at Wagner's Village Inn in Oldenburg, population 674, otherwise known for its German-American history and its historic churches.
The elements of the fried chicken at Wagner's are as unpretentious as the wood-paneled dining room: chicken, salt, pepper, flour, lard. There is no recipe. But, as in other southeastern Indiana kitchens, the cooks are heavy-handed with the coarse-ground pepper, adding so much that the chicken could almost be called au poivre. The gentle heat of the pepper pairs well with the farmhouse fixings that make up a family-style dinner: coleslaw, green beans, and mashed potatoes with gravy. With Midwestern frugality, the kitchen serves each bird in ten pieces, including the back and ribs.
Former owner Ginger Saccomando's parents opened Wagner's Village Inn in 1968. According to Saccomando, the roots of the signature recipe run even deeper. Her parents learned to fry chicken from the owners of the Hearthstone in Metamora, a now-closed restaurant that she says pioneered the regional fried chicken style.
15 Best Places for Fried Chicken in Southern Indiana and Western Kentucky
Regardless of whether you're a fan of white meat, dark meat, or all of it, if it's fried chicken you crave, it's one, or all, of these places you'll want to go to get it.
Peyton Manning's Chicken Parm Sandwich Recipe
Peyton Manning has a recipe for the 'perfect' chicken parmesan sandwich, which he made famous in those Nationwide commercials.
10 Juicy Reasons Why Someone Should Open a Guy Fieri Chicken Guy! Restaurant in Southern Indiana
Chicken Guy!
is a franchise, which means, for the right person, and the right amount of money and perfect location, you could own a piece of the Fieri fortune. If we had Chicken Guy! in Southern, Indiana it would be Winner, Winner - Chicken Dinner!