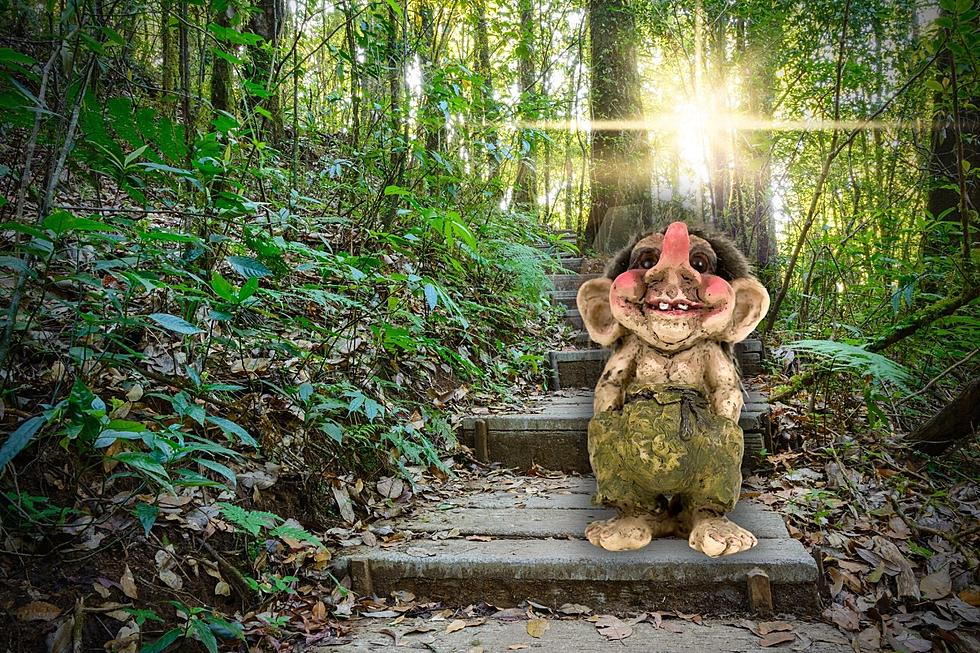 Indiana's Hidden Cryptids: The Legend of the Pukwudgies
Canva
The legend of the Pukwudgie is one that's been around the Hoosier state for hundreds of years.
Cryptids
There are all kinds of legends surrounding cryptids from all over the world.  So what exactly is a cryptid?  Well, it's a creature that has a lot of legends surrounding it, but the creature has never been proven to actually exist. Think Big Foot. Merriam-Webster defines cryptids as:
an animal (such as Sasquatch or the Loch Ness Monster) that has been claimed to exist but never proven to exist

 
The Legend of the Pukwudgie
The legend of the Pukwudgie has been around for centuries.  Pukwudgies come from the legends of the Lenape people.  IndianaHistory.org says:
Many Indigenous people have legends of the Pukwudgies, but one of the most popular places to see them is at the Mound State Park in Anderson. These Pukwudgies  come from the legends of the Lenape (Delaware) people who lived in Indiana long before white settlers.

 
The Pukwudgie
So what is a Pukwudgie? Well, besides being fun to say the Pukwudgie is a creature that is said to live in forests.  They are said to be troll-like and only about two to three feet tall.  Homespun Haints says that Pukwudgies have large noses and ears, and porcupine-like quills that run down their back.  Other legends say that Pukwudgies look like trolls with dog-like noses.  Pukwudgies are said to be hard to spot because they are masters of disguise and can easily transform into other animals.
Homespun Haints also goes on to say that if you see a Pukwudgie you're best to just leave it alone, and usually they will leave you alone too.
If you encounter a pukwudgie, leave it be. Pukwudgies are still bitter about past grievances with humans, and can cause all sorts of problems if you bother them. Usually, they'll leave you alone if you leave them alone. At worst they'll mess with you a little (they are tricksters, after all). But piss them off, and you could be facing serious injury.
Homespun Haints has an entire episode about the legend of the Pukwudgie that you can check out here.
Indiana State Park is known for Pukwudgie Sightings
Mounds State Park in Anderson, Indiana is actually said to be a hotspot for Pukwudgie sightings. In fact last year, Mounds State Park hosted a fun glow Pukwudgie hike where people could hike through the park and keep an extra eye out for Pukwudgie sightings.
READ ON: Weird, wild UFO sightings from throughout history