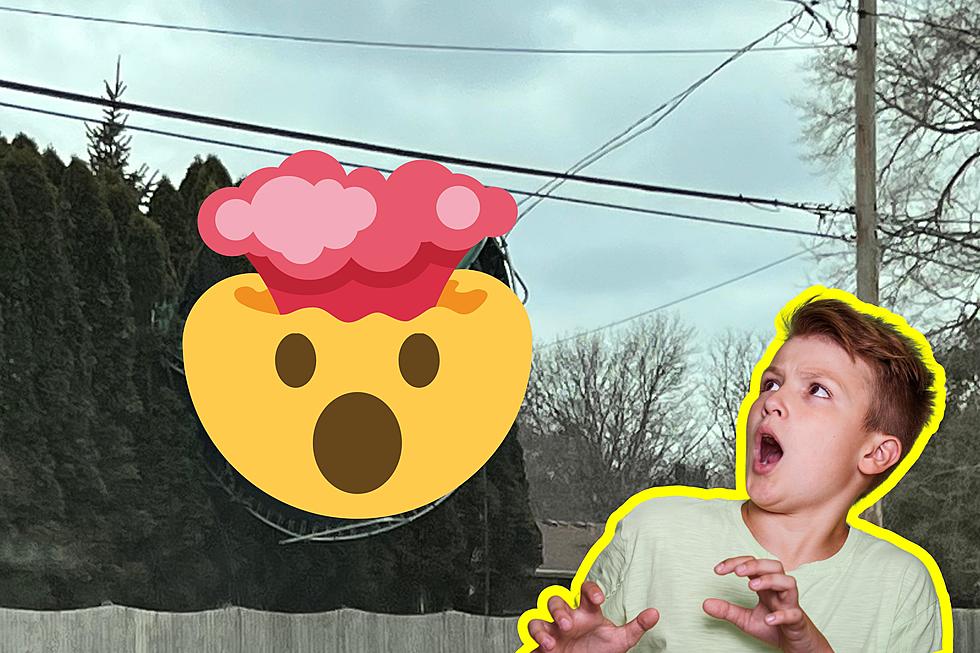 Illinois Weekend Storm Blows Massive Kids Toy On Top of Power Lines
Submitted Photo, Canva
This weekend Illinois residents got a solid reminder of how intense the weather can be. Some areas experienced a pleasurable mid-60 degree day, which meant one thing, storms were coming.
On The Money
Meteorologists around the state were on the money with their weather predictions, which was big storms would roll through beginning in the late evening. The major blow, no pun intended, came during the overnight hours.
The wind was evident no matter where you lived in the northern Illinois area. As storm and wind advisories kicked in, you could hear in without question.
MORNING DEBRIS
Outside, residents were greeted with a lot of debris, like garbage cans out of place, scattered tree limbs and branches, loose siding (and possibly roof shingles), and crooked utility poles.
Some may have woken up without power in their homes. There was one specific object high in the air that I have never witnessed. A hunch tells me the same goes for you too.
HIGH IN THE SKY
Passerbyers were surprised, to say the least about what was spotted several feet above the ground in Rockford, Illinois.
In the area of Alpine and Newburg Roads, drivers may have spotted something unexpected dangling from utility lines along the road. While objects like this getting tossed around in the wind are no surprise, the fact that it got some serious life wasn't expected.
I've seen and heard about trampolines getting tossed by the wind but this is crazy.
Here is a better view.
And, an even closer look.
There must have been some serious wind whipping through the forest city.
Tiny Illinois Town is in Guinness Book of World Records 12 Times
One very small Illinois town has built themselves into a giant across the globe and I'll bet you didn't even know. Neither did I. A whole lotta wow going on.
After 30 Years of Abandonment, Here's What Church School in Rockford Looks Like Today