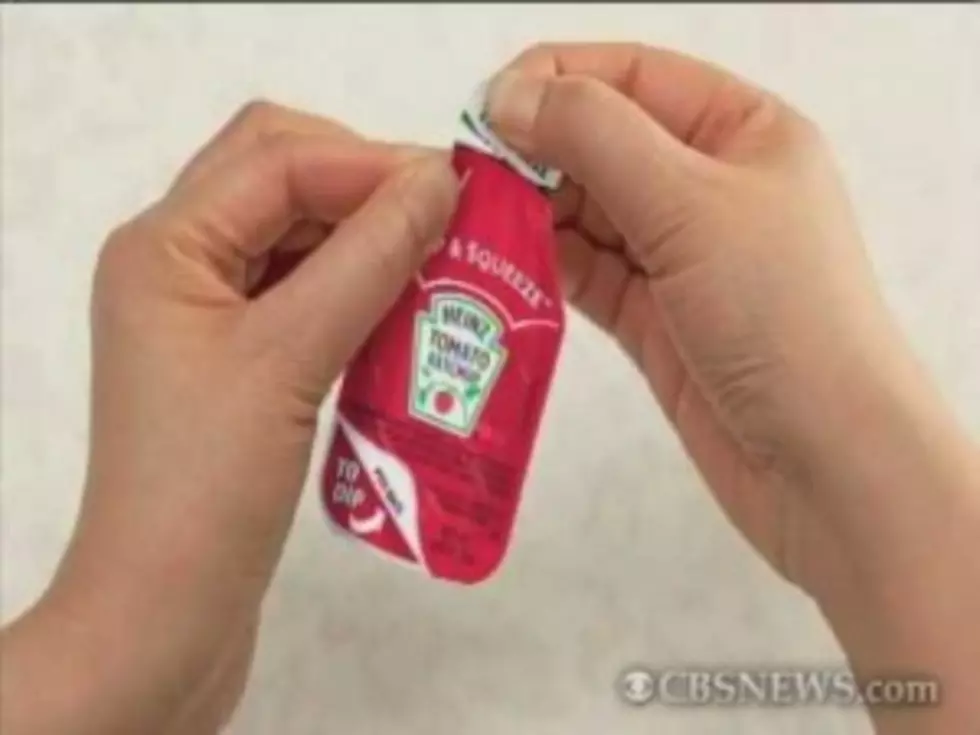 Heinz Introduces New Non-Teeth Ripping Ketchup Packets [Video]
If you are a ketchup lover and are tired of the teeth-ripping way you have to open the packets, especially in the car, a new day has dawned. Heinz has introduced a brand new ketchup packet called the "Dip and Squeeze" which gives you the option of either squirting the ketchup through the top of the packet or dipping your fries into the center by simply peeling back the flap.
Heinz has been observing customers for the last three years and what people sruggle with the most with the old packets and these new packets are the result of that process. Most of the struggle comes from use in the car which can be very frustrating, not to mention VERY messy on your clothes and upholstery. Noel Geoffroy, Vice President - Heinz brands says, "consumer demand for this product has been tremendous, as there is a universal need for convenient, portable packaging. We are thrilled to help consumers make it easier and more fun to dip or squeeze Heinz ketchup no matter where they are."
The only potential problem is the new packs hold three times as much as the old ones and people are still grabbing multiple packages at once. This could be a big cost problem over time according to the Wall Street Journal, but Heinz believes the difference will even out over time. See the new packs below and rejoice if you are an in-car user.