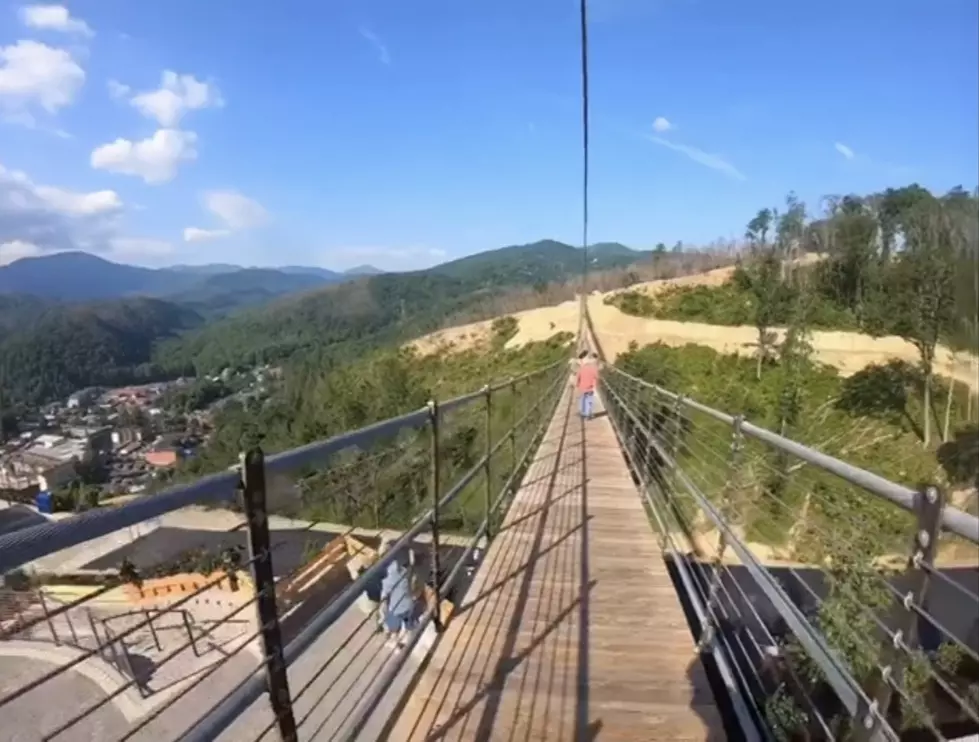 Gatlinburg's Pedestrian Suspension Bridge Is Now Open and Will Blow Your Mind
Station50Images/YouTube
I don't think I could ever walk across this bridge. When I went up into the St. Louis Arch, my body froze and I got down on my hands and knees. No lie. Once I looked outside and felt movement, it was game over. Don't even get me started on the elevator pod ride up to the top. LOL. Don't get me wrong the Sky Bridge looks amazing. But, I think I would need to be medicated before I started across.
But, If you are like my husband and the rest of my family, you should make this a part of your next adventure. The highly anticipated bridge is now open.

You know, the more I look at these pics and video, I think I should at least try to cross the bridge. I love Gatlinburg, even honeymooned in the mountains. Let's make it a bucket list. overcoming your fears kinda thing. Are you with me?
Yikes, glass floor? Oh well, let's do it.