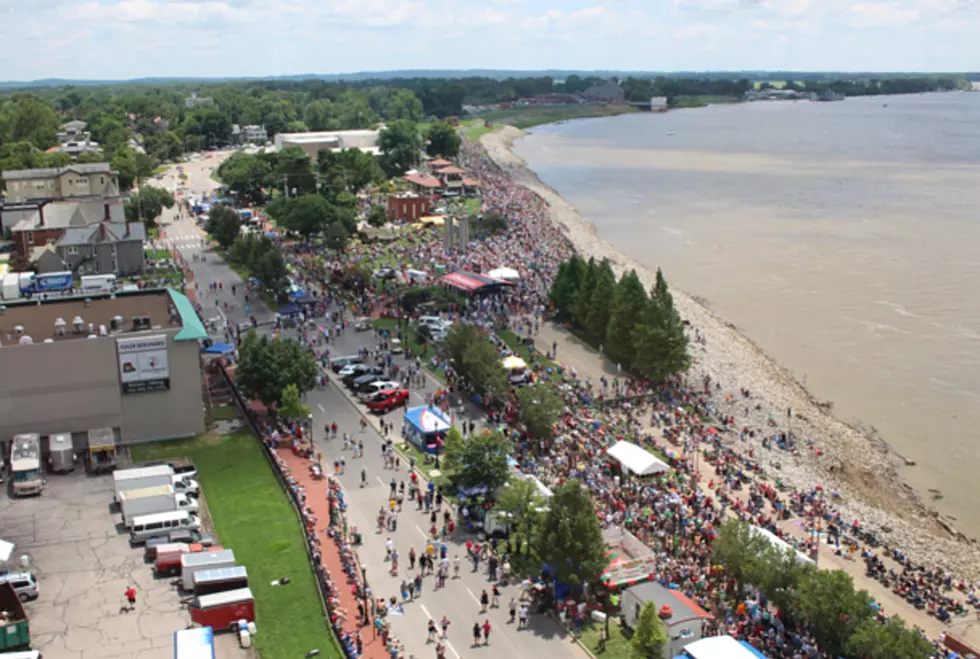 Evansville ShrinersFest Airshow Lineup Announced!
ShrinersFest official Facebook Page
ShrinersFest 2018 will be June 28-July 1st, and they've just announced their airshow lineup! And it's AWESOME! 
ShrinersFest made the announcement recently that we can expect to see some seriously fast planes this year! They announced that the U.S. Air Force F-16 Viper Demonstration Team will be joining the airshow! They also announced the current line up of acts to perform at the air shows, the Twin Tigers Aerobatic Team, Ace Maker T-33 Shooting Star, Shorts Tucano Demo, Billy Werth, and Nick Coleman. And of course be on the lookout as more acts will be added as they sign on!
 

ShrinersFest returns to the banks of the Ohio River and downtown Evansville June 28-July 1, 2018. Featuring air shows, military reenactments, carnival rides, beer gardens, and more - join us as we salute the men and women of our armed forces and to those who have given the ultimate sacrifice in the defense of our nation.

The 2018 ShrinersFest Air Show will feature a blockbuster lineup of military and civilian performers on both Saturday, June 30 and Sunday, July 1. This year's show will stand loud and proud with participation by the famed U.S. Air Force F-16 Viper Demonstration Team and the United States Air Force Heritage Flight. Additional air show performances include the Ace Maker T-33 Shooting Star, Twin Tigers Aerobatic Team, Shorts Tucano Demo, Billy Werth, and Nick Coleman. Additional aircraft and performers will be announced soon!

New for 2018 includes a ShrinersFest 5K Run/Walk, an Evansville's Got Talent contest, a Miss ShrinersFest pageant, and more. Several veteran events are scheduled this year including daily Veteran Stories, Veteran of the Day, and exhibits by Rolling Thunder at the Pagoda. Returning favorites include a large-scale WWII Reenactment featuring the USS LST 325, the Ultimate Air Dogs Tour, and more than nine city blocks of carnival rides, games, and food vendors.

One of our largest efforts this year is a 20' x 10' Thank You Card to salute our area veterans. This banner will be present at ShrinersFest for members of our community to sign and will travel with Rolling Thunder to their annual rally in Washington D.C. Plans are to present it to our nation's leaders as a testament to the support our veterans garner from the Tri-State area.

We've revamped our musical lineup this year with three nights of bands. Nashville recording artists "Kari & Billy", as heard on the hit TV show "THIRTEEN" will take the stage Thursday night. Friday night will feature a throwback to the 80's with MixTape. Saturday will feature "Freebird" – The Lynard Skynard Tribute for three rocking evenings on our riverfront.

Mark your calendars as we celebrate freedom at ShrinersFest 2018, June 28 – July 1 on the Evansville riverfront! Admission buttons go on sale Wednesday, May 16th. Thanks to our partners, 12 & under are FREE!