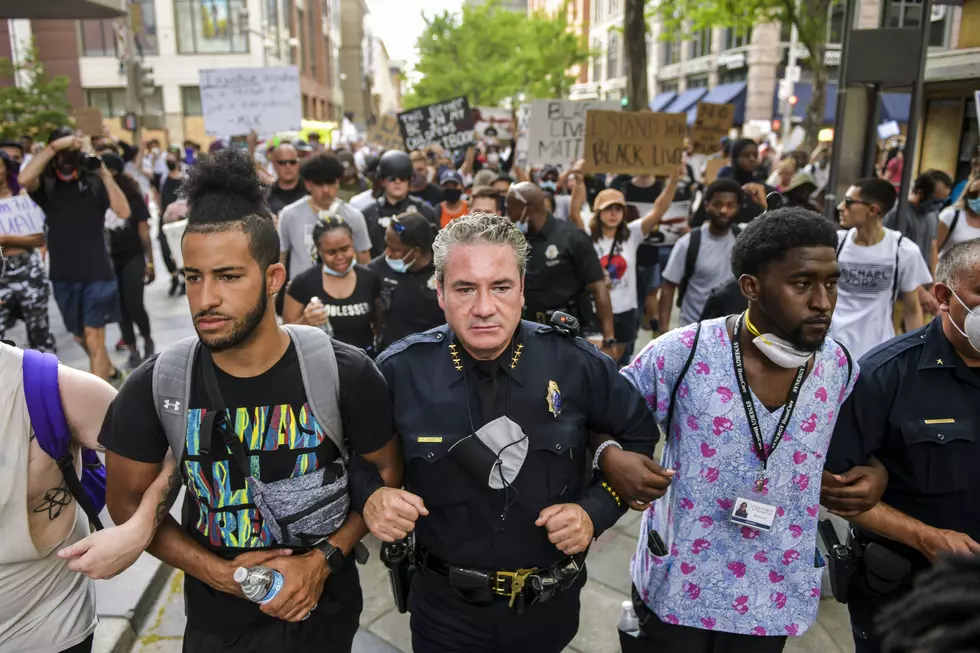 EPD Chief, NAACP Head Discuss Protests and Violence in America [AUDIO]
Getty Images
The death of George Floyd in Minneapolis have sparked numerous peaceful protests, and in some cases violence, in cities across the country, including Evansville and other cities and towns in the Tri-State. Fortunately, the gatherings we've had, and continue to have locally, have remained peaceful (as of this writing), and the message those taking part in the protests are conveying is loud and clear; things need to change, and they need to change now.
On Thursday two men on the front lines of the issues behind the protests, Evansville Police Chief Billy Bolin and Reverend Gerald Arnold, head of the local NAACP, joined us in studio to discuss Floyd's death, the protests happening both locally and nationwide, and what we as a community can do moving forward to make sure everyone is treated fairly and equally.
Hear our full conversation in the player below.
On Friday, members of the Evansville Police Department and Vanderburgh County Sheriff's Office, along with Mayor Lloyd Winnecke and City Council President Alex Burton among others, came together to observe an eight minute and 46 second moment of silence. The same amount of time former Minnesota police officer, Derek Chauvin held is knee on George Floyd's neck.
Enter your number to get our free mobile app
PHOTOS: Protests around the world in the wake of George Floyd's death