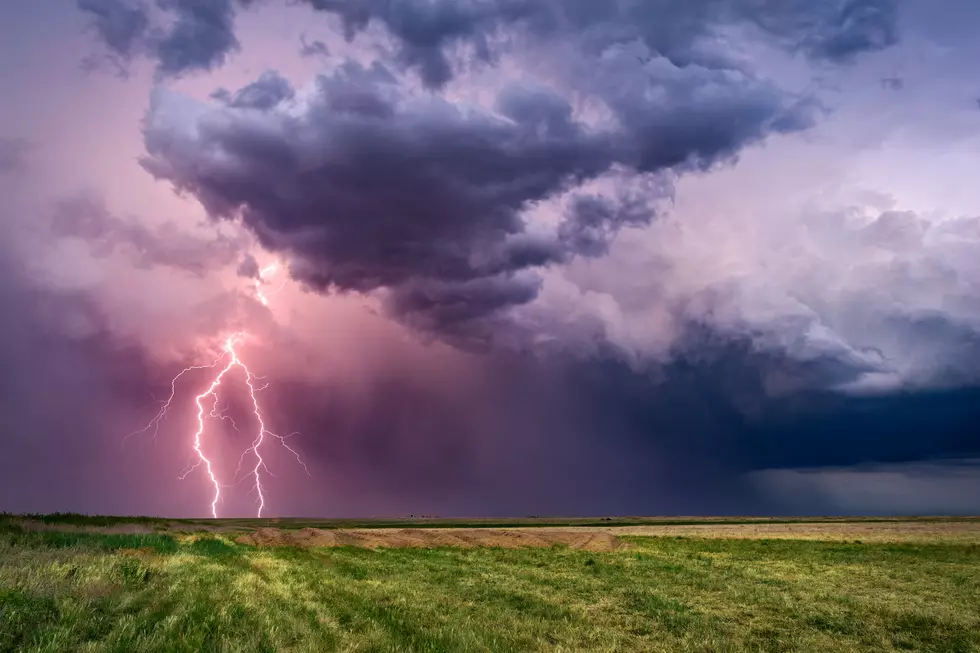 Entire Tri-State Under Marginal to Slight Risk for Severe Weather Tuesday
Getty Images/iStockphoto
For the most part, we've had a relatively quiet summer in the Tri-State when it comes to severe storms (unless there's been one that I don't remember). Sunday saw a line come through that caused a little damage in Illinois and some power outages across southern Indiana, and it looks like we may be in for another round tomorrow. How severe they will be depends on where you sit in the Tri-State.
The National Weather Service in Paducah has placed nearly all of Vanderburgh County and all points west into Illinois under a slight risk for nasty weather, while everyone east of Vanderburgh falls under the lesser, "marginal" risk.
According to the Hazardous Weather Outlook posted on the NWS website Monday morning, "The primary concern appears to be damaging winds, potentially widespread. Other storm related concerns include large hail, lightning, and heavy downpours that could lead to localized flooding."
There is no mention of possible tornado activity in the statement, however the color-coded severe weather guide the NWS makes available to help the public understand the severity of weather events doesn't rule out the possibility for areas under either risk, although the likelihood is low.
One way or another it sounds like most of us will see some sort of storm Tuesday, let's just hope, pray, cross our fingers, rub a rabbit's foot, whatever is doesn't get too nasty. In the event it does, we will simulcast any coverage from our media partners at Eyewitness News, so be sure to have the WKDQ app on your phone so you can listen live in the event you're not near a radio if things start getting dangerous.
If you don't have the app, get it for free by clicking the button below that applies to your mobile device.