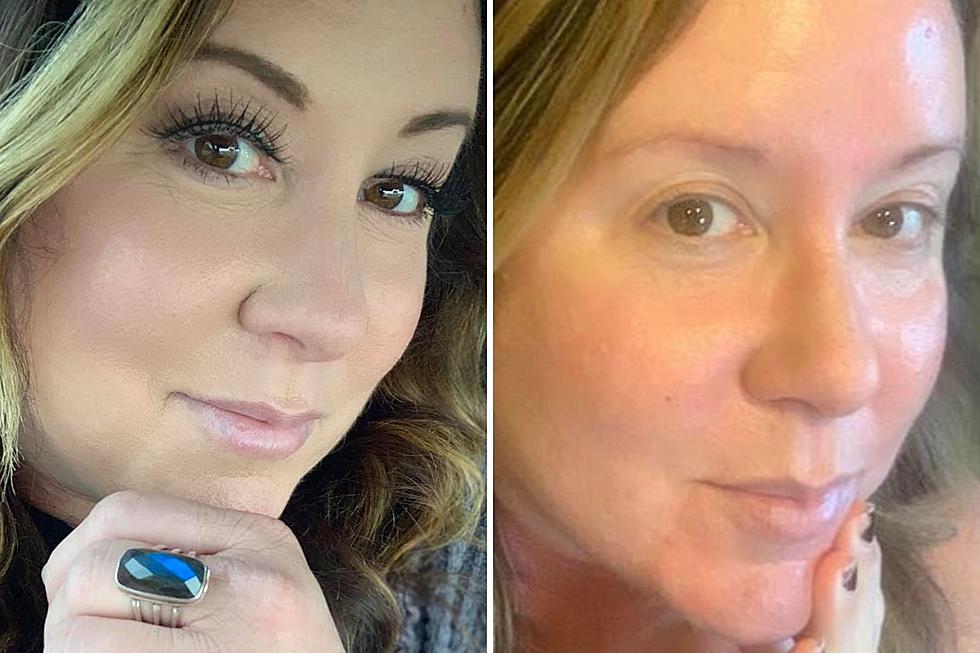 Embrace Your True and Unique Self With #mytruebeauty
Leslie Morgan
I can't remember a time in my life, even when I was young, that I didn't struggle with loving myself. Most women, and many men, struggle with being able to love their true selves. It's very hard for me to look in the mirror and love the natural me. Most days, starting first thing in the morning, I fill myself with doubt about my appearance and even joke about it on the air. I have revealed my spackle and sanding routine. LOL
When I look in the mirror, which I try to never do, I look at myself and I see everything that society has told me is unattractive, everything I should not like about my true self. I see greying, frizzy, and dry hair, moles, skin tags, wrinkles, acne, acne scars, sun damage, aging lips, neck rings (I feel like a tree. Every 10 tears I get a new ring. LOL), double chin, dark circles, and now 50 lbs or more that I need to lose. The negative judgment I inflict on my imperfect self is terrible.
That's the real problem, I focus on all of the negative about myself, not the positive. I use makeup, including false eyelashes, and my long hair to hide my imperfections.
I'm trying to focus on the positive, tell myself that my imperfections make me, ME. Every laugh line, every neck ring, and sun damage scare can be traced back to an incredible, happy, and fun time in my life. Why am hiding the things that make me unique? Why am I hiding my true beauty, my self? Every single mark makes me beautiful. And, it makes you beautiful too.
I would love to see a pic of you too, being your real and raw self. Let's join together using #mytruebeauty. Let's try to be better to ourselves. Who knows, we may find that in truly loving our REAL selves, we become more loving to the world around us.
Goosebumps and other bodily reactions, explained
KEEP READING: 15 Natural Ways to Improve Your Sleep