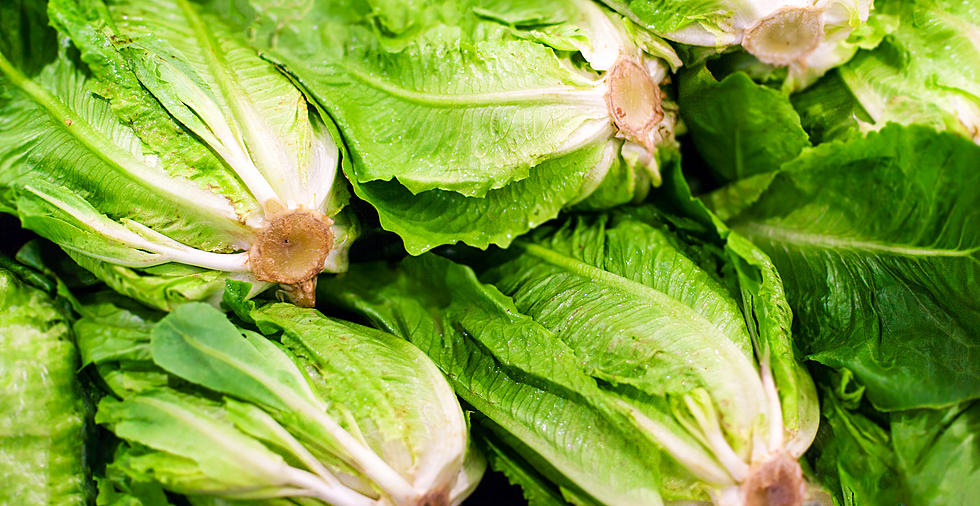 Do Not Eat! CDC Investigating E. Coli Outbreak in Romaine Lettuce
Getty Images/iStockphoto
The Centers for Disease Control (CDC) is urging consumers across the country to throw away any recently purchased romaine lettuce as they investigate a possible link to a breakout of E. coli.
According to the CDC, "Thirty-two people infected with the outbreak strain of Shiga toxin-producing E. coli O157:H7 have been reported from 11 states" between October 8th and October 31st. Evidence gathered through their investigation has led them to believe romaine lettuce is the likely culprit. No deaths have been reported at this time.
The investigation has yet to determine if the outbreak is isolated to one grower, or a number of different ones which is why they strongly encourage you to play it safe and throw away any romaine you have regardless of where you purchased it.
If you've recently eaten romaine lettuce you purchased and are now freaking out as your mind starts to wonder if you've contracted E. coli, here are some symptoms to look for according to the CDC:
People usually get sick from Shiga toxin-producing E. coli (STEC) 2–8 days (average of 3–4 days) after swallowing the germ.

Some people with a STEC infection may get a type of kidney failure called hemolytic uremic syndrome (HUS).

E. coli infection is usually diagnosed by testing a stool sample.

Antibiotics are not recommended for patients with suspected E. coli infections until diagnostic testing can be performed and E. coli infection is ruled out. Some studies have shown that administering antibiotics to patients with E. coli infections might increase their risk of developing HUS, and a benefit of treatment has not been clearly demonstrated.