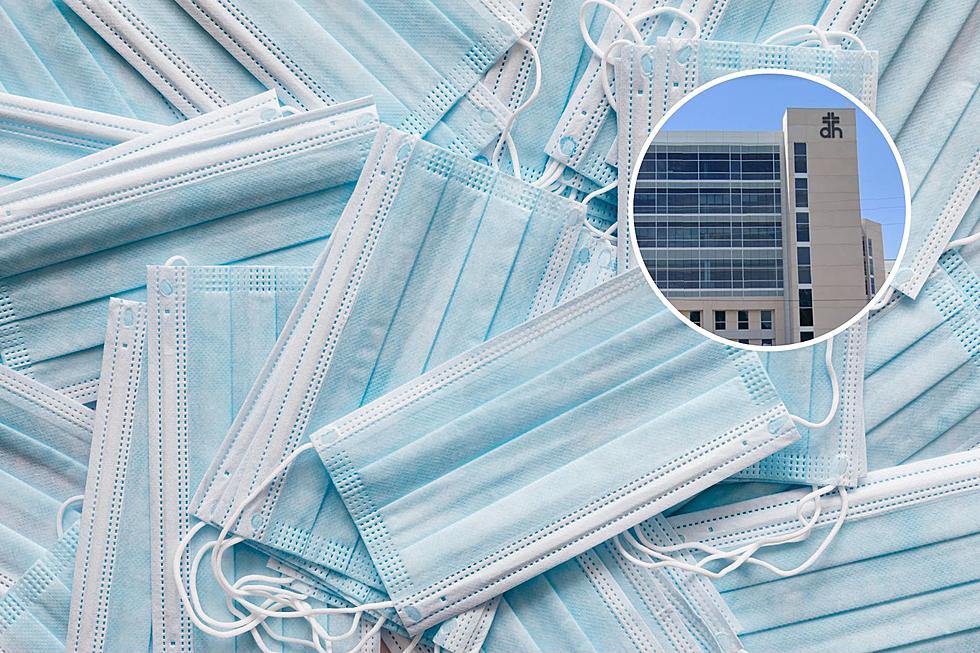 Deaconess Health Unmasks Changes to Masking Requirements and Patient Visitation Guidelines
Canva / Google Maps
It has been just over three years since the first cases of COVID-19 were announced in the Tri-State and wearing a face mask to protect ourselves and others from the virus became our norm anytime we went somewhere in public. While many businesses eased their masking guidelines as cases started to dwindle, hospitals, like those run by Deaconess Health System continue to require staff, guests, and patients to wear them for everyone's safety. With COVID cases continuing to decline and another flu season behind us, Deaconess announced on Tuesday (March 21st) they were updating their mask requirements and patient visitation policies.
Masking is Only Required in Certain Areas and for Specific Individuals
The biggest change to the guidelines is that wearing a mask will be up to each individual. If you want to wear one, fine. If not, that's fine too. However, there are some exceptions to that rule, according to the Deaconess Health System website:
Masks are required for inpatient staff who are providing direct patient care, as well as some outpatient areas with more vulnerable populations.
Masking is not required by patients unless they have respiratory symptoms.
Patients who are immunocompromised, at high risk for severe illness, or in ICU will be asked to wear a mask when leaving their room/being transported.  Visitors of these patients will be required to mask.
Changes to Visitation Policy
The updated guidelines state that "in general, two visitors will be permitted per adult inpatient at any given time during visiting hours," and "all outpatients may have two visitors with them."
However, like the masking guidelines, there are some exceptions depending on which facility you are visiting and which department within a specific facility you are attempting to enter. For example, infusion centers may limit visitation due to the fact many of their patients are considered at high risk for contracting illnesses or infections.
The primary goal of both updates, of course, is to ensure any and all patients under the care of Deaconess Health System are kept as safe as possible. The statement released on Tuesday with the updated guidelines does say administration staff will continue to monitor respiratory illness cases in the area and if they begin to see an increase that concerns them, these guidelines could very well change again.
You can read the entire statement and updated guidelines on the Deaconess Health System website.
[Source: Deaconess Health System]