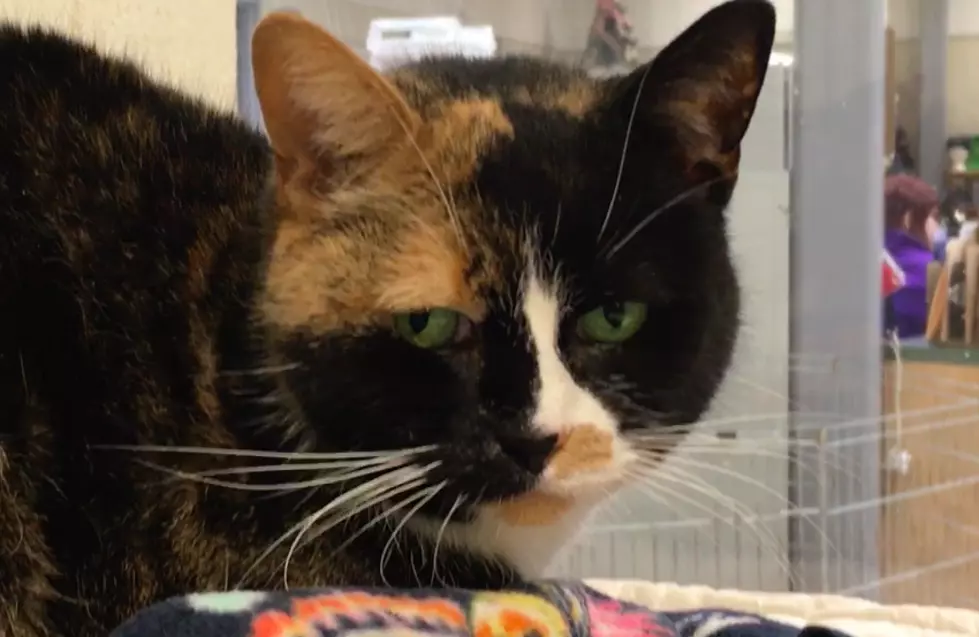 Senior Cat Has Greenest Eyes You Have Ever Seen – VHS Pet of the Week
VHS
The Vanderburgh Humane Society Pet of the Week, Polly! See her in action!
Polly - 12 years old. Gorgeous green eyes. Returned on December 14th for her owner's declining health. (She was originally adopted from VHS years ago. They brought her back like they were supposed to.)
Adoption fee $40, or free for any senior citizen over 70 needing a companion.
See cats playing LIVE 24/7 (if they're not sleeping) on our new Petcube Play in the Cageless Cat Lounge. Download the free Petcube app, create an account, and find "VHS Cat Lounge." The camera runs all the time and if you turn your phone to landscape, you can control the built-in laser pointer and play with the kittens!
Can't adopt but want to help the pets? The VHS also needs volunteers to help work their Fall Festival booth, please help!!!! Sign up at vhslifesaver.org/volunteer!