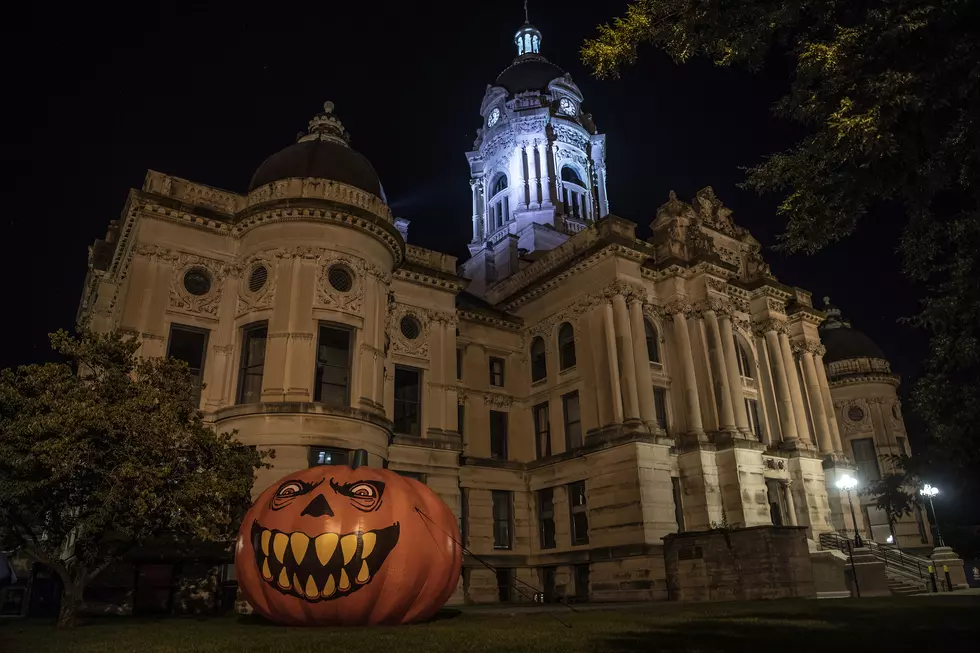 You Can Go to The Olde Courthouse Catacombs and House of Lecter on Us
Alex Morgan Imaging
The Tri-State's scariest haunted house opens this weekend and we have your chance to win passes!
The Old Courthouse Catacombs and House of Lecter have been Halloween staples in the Evansville area since 1980, making it one of the longest-running Halloween events in the United States. In years past, we have seen themes like Monster Dolls, The Night Walkers, and several themes based on movies like Scream, It, Friday The 13th, and more. The tradition continues in 2022 with a new theme that will surely terrify you!
The Burial Grounds at The Olde Courthouse Catacombs and House of Lecter
This year, you can journey into The Burial Grounds at the Old Courthouse Catacombs and House of Lecter. According to The Olde Courthouse Catacombs' website:
The Old Courthouse Catacombs and the House of Lecter present The Burial Grounds! A creepy dark Stairwell leads down to the Tomb of Unmarked Graves…where caskets have opened…and Spirits have risen to drift among the living in the Haunted Corridors. Beneath the Catacombs and House of Lecter lurks a Maze of tunnels….a world of Shadows and rooms filled with….BONES. Deep within the Burial Grounds you'll enter the Spine-Chilling Funeral Parlor of " The Missing Family" where you'll hear faint moans and groans…as if someone is trying to Escape!!!
The scares begin this Friday, September 23rd. You can visit both haunted houses Friday-Saturday from 7 p.m. until 11:00 p.m. and on other open nights throughout the season from 7 p.m. until 9 p.m. Tickets can be purchased for both haunted houses at the door or online by clicking here.
Plus, each week you can listen to 99.5 WKDQ  Mondays through Thursdays for your chance to win a pair of passes good for both the Olde Courthouse Catacombs and House of Lecter!
See How Downtown Evansville Has Changed Over the Years
I find looking back on the way things used to be fascinating. Don't get me wrong, I'm glad I'm living through the current time period. The conveniences of answering any question we have in seconds, or ordering practically anything we want or need and having it delivered to our doorstep is pretty sweet. But, there is something fun about seeing how things around us have evolved. As an Evansville native, and spending quite a bit of my time in downtown Evansville (that's where the station is located), I've always appreciated the older architecture of the buildings around the area. So, I dug into the Willard Library Archives to see how a few of those areas look now compared to then. Some have changed a little, others quite a bit, and a few don't even exist any more. Take a look.
Do You Remember What These Evansville Businesses Used To Be?
On this Throwback Thursday, let's take a stroll down memory lane to see if you remember what used to be located at these Evansville Businesses.
Evansville Area Breweries
There's nothing better than sitting on the patio and enjoying an ice-cold locally brewed beer. Here's where you can do just that in the Evansville area.