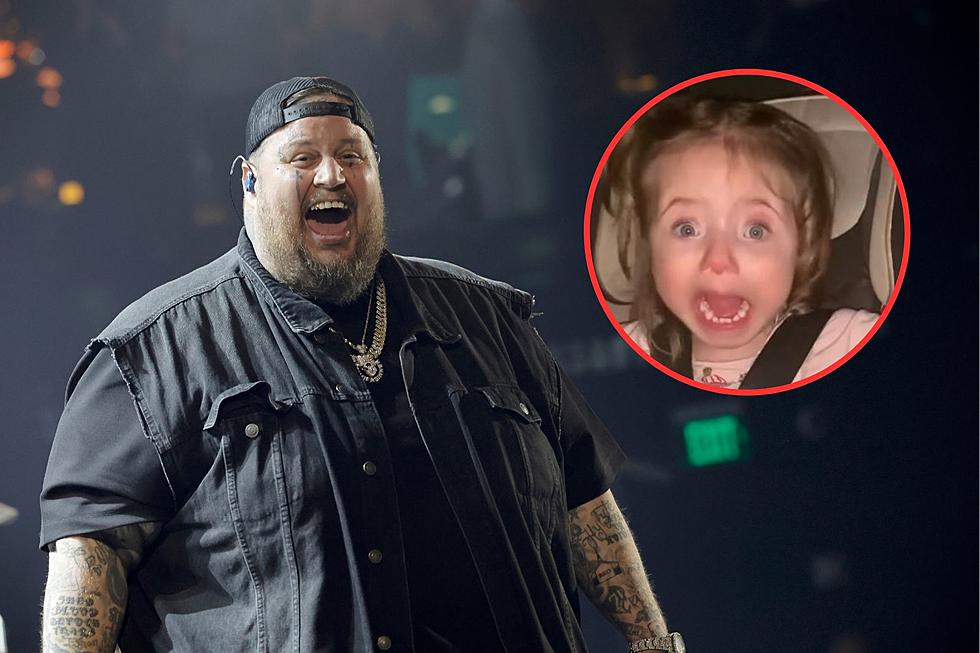 Watch 2-Year-Old Indiana Girl Adorably Lose Her Mind When She Hears Jelly Roll
Getty Images / Janeen Hurley via Facebook / Canva
For one young Indiana girl, the sound of Jelly Roll's voice brings an overwhelming sense of joy she just can't contain.
Jelly (or should I say Mr. Rolll?) is one of the hottest acts in Country Music right now. Since transitioning from the world of Hip-Hop, Despite not having "the look" of a traditional country singer, he's been welcomed with open arms not only by other country artists but also by fans who appreciate and can relate to the struggles he's faced throughout his life that he shares through his lyrics. Nearly every one of his concerts is a sell-out and a majority of the fans in attendance know the words to each and every song he performs. It's also not uncommon to see fans in those crowds brought to tears as soon as they hear the first couple of notes of their favorite song. However, I'm not sure any of them have the same reaction as this young fan.
Watch 2-Year-Old Indiana Girl Go Bonkers When She Hears Jelly Roll
Tiffany Appell's 2-year-old daughter loves her some Jelly Roll. According to Tiffany, any time she hears one of her songs on the radio, she absolutely loses it. Not in a 2-year-old-tantrum kind of way, but more like Santa bringing her the gift she's always wanted on Christmas morning. However, after watching her reaction when she hears the first few bars of Jelly Roll's monster hit single, "Need a Favor," I'm not sure Santa can even hold a candle.
Tiffany's mom, Janeen recently captured one of these moments and shared it on her Facebook page. At first glance, it looks like she's not freaking out in a good way, but then she lets out an excited, "YEAH!" and wildly starts swinging her arms and legs to show that she is all about it. Take a look.
I don't know if I've ever been that excited for anything in my life, but that's the beauty of kids, right? Everything excites them and fortunately, we get to share those experiences with them.
It looks to me like Jelly Roll has a fan for life.
Big thanks to Janeen for letting me share this video.
10 Things You Didn't Know About Jelly Roll
The
Jelly Roll: Save Me
documentary on Hulu tells
Jelly Roll'
s complicated life story and spares no details. He's shockingly honest about addiction, prison, his childhood and his insecurities. Here are 10 key takeaways from the project.
Gallery Credit: Billy Dukes
11 Songs that Foreshadowed Jelly Roll's Country Music Career
Jelly Roll has taken the country music world by storm over the past year, and he will release his first full-length country album, Whitsitt Chapel, on June 2. Before he jumps right into the deepend of the genre, let's take a walk down memory lane. There are 11 songs that seemed to foreshadow his country music career.