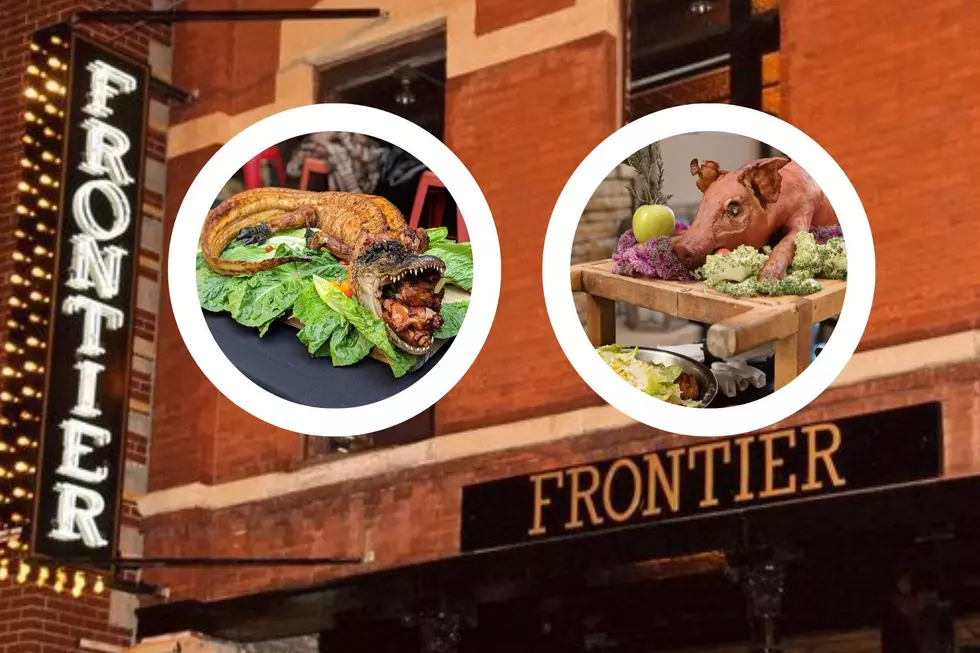 Has One Illinois Restaurant Taken The Wacky Menu Thing A Little Too Far?
Frontier Chicago via Facebook, Canva
Frontier in Chicago, Illinois is a restaurant known for its beautiful dining atmosphere and unique menu selections, but is having a whole alligator served to your table a little too much for your stomach?
Dining at Frontier Chicago
If "interesting" is what you crave when choosing a restaurant to eat at, Frontier Chicago has that covered! The dining space is what I would call "rustic chic", and they have a gorgeous weather-proof patio area to enjoy as well!
Now that you're digging the vibe at Frontier Chicago, let's talk about their unique menu.
Frontier Chicago's 'Whole Animal Experience'
If you love specialty cocktails and microbrews, Frontier Chicago has some great selections that pair perfectly with its 'savory' menu items, but the restaurant's "Whole Animal Experience' is what really has people talking.
So, what do I mean by "whole animal experience"? I mean this...
Or this...
And this...
I fully realize that some people will look at those pictures and think "dang, that's some good eatin' ", I just don't happen to be one of those people, especially when it comes to alligators.
The Whole Animal Experience at Frontier Chicago must be ordered 5-7 days in advance and features your choice of:
Pig
Lamb
Wild boar
Goat
Antelope leg
Alligator
Salt Crusted Salmon
All of the animals are smoked to perfection and include 5 side dishes; mac & cheese, Caesar salad, seasonal veggies, and rolls.
Less Unique Menu Options at Frontier Chicago
If a smoked alligator isn't your thing, Frontier Chicago also offers "normal" dishes like burgers, steak, and chicken, and I noticed a lot of people raving about their oysters too. See the full menu at thefrontierchicago.com and start planning your next dining adventure!
You Cannot Visit Illinois Without Trying These 5 Iconic Foods
Welcome to Illinois. While you're here, we're going to make sure you eat well. Not just delicious food, but the most important foods our state offers.
20 Unofficial Food Rules People of Illinois Agree On
One of these food rules was broken recently on The Steve Shannon Show. It was a big one. We quickly realized it is one of many 'unofficial' rules.