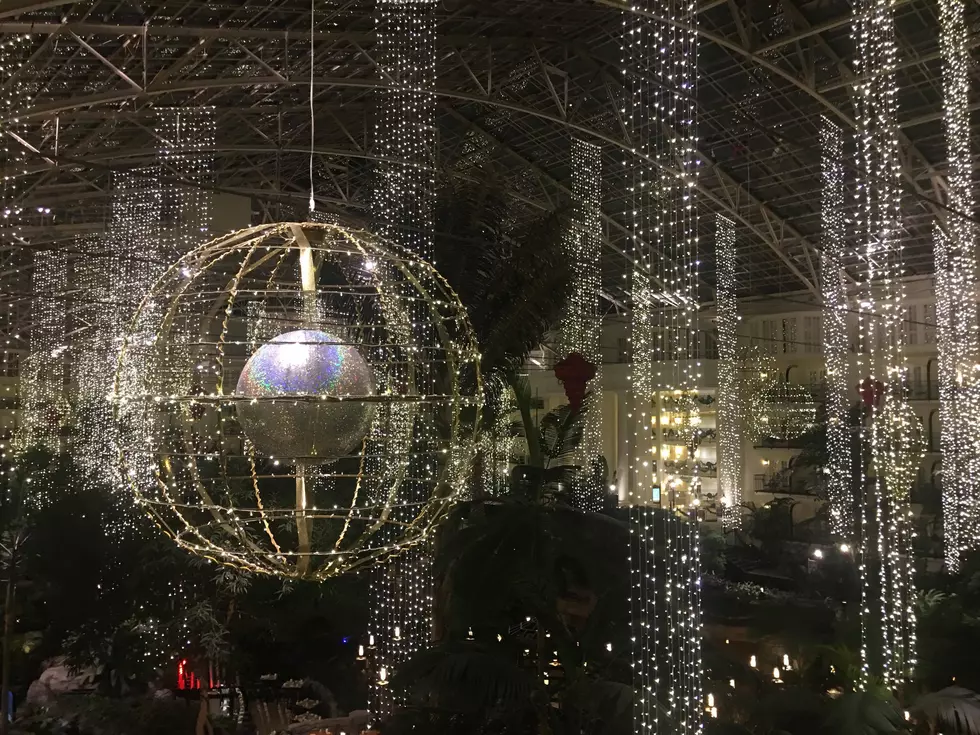 Tour an Atrium View Room at Gaylord Opryland! [WATCH]
Melissa/WKDQ
Yesterday I had the opportunity to take my show on the road to Nashville to the Gaylord Opryland Resort, and besides all of the fun things there is to do there, I had to show you my room with an incredible view! 
It's Christmas time at Gaylord Opryland and there's so much to see! All of the atriums are covered in millions (literally) of lights!  It's stunning!
So I thought I'd give you a quick room tour, during the day, and then at night you won't believe the view!!
Check out the room (and my husband who is super serious all the time... haha)
And here is the STUNNING night view!!