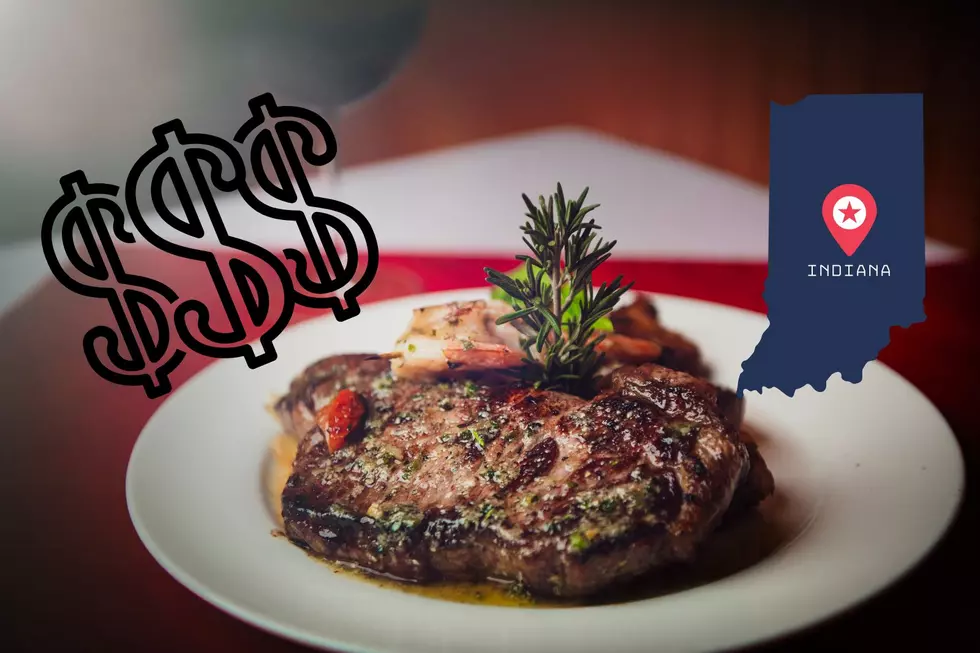 This is the Most Expensive Restaurant in Indiana
Canva
This is the restaurant in Indiana where you will most likely spend the most money while enjoying a delicious meal.
We all know that it is expensive to dine out nowadays, especially for larger families. The cost of everything is constantly rising. That might turn some folks off to dining out, but there are special occasions when eating out at a nice restaurant is called for. Maybe you want to go out somewhere special on a date night, or anniversary or you just want to indulge in a top-quality meal, we have quite a few restaurants to choose from here in Indiana, no matter how expensive they might be. That being said, which of all of the Indiana restaurants is the most expensive?
A study from the website FoodLove found the most expensive restaurants in each state. These upscale restaurants range from steakhouses,  Italian cuisine, and seafood. FoodLove says:
We've scoured the country for the most expensive restaurant in every state, based on the priciest main course and excluding places that only offer prix fixe or tasting menus.
So what is the most expensive restaurant in Indiana based on that information? Let's check it out!
According to FoodLife, the most expensive restaurant in Indiana is the famous St. Elmo Steakhouse in Indianapolis. FoodLife says:
The history of St Elmo is enough to justify its steep prices. The classic steakhouse has been going since 1902 and many of its dishes, such as the signature shrimp cocktail, have been served here from the very beginning. It's long-standing for a reason, with even its priciest main – the Tomahawk Rib-eye for $135 – worth a splurge. For the ultimate surf 'n' turf, you can add lobster tail for an extra $55.
Now, I must admit that I have never been to St. Elmo Steakhouse, but I have heard nothing but good things about it. The steakhouse is one that I would love to visit the next time I visit. While I would love to enjoy that Tomahawk Rib-eye, I might venture for a cheaper option. Speaking of St. Elmo Steakhouse, they sell some of their seasoning, sauces, and liquor in stores all throughout Indiana. I've tried their Root Beer Gaze on pork chops and it is delicious!
I'm also a big fan of bourbon, and one that I have seen on the shelf that I plan on trying soon is the St. Elmo Steakhouse Cherry Vanilla Burbon. It sounds so good!
You can learn more about this historic restaurant by clicking here. Also, if you are curious as to what the most expensive restaurant is in the other states, check those out here.
Bucket List Things to do in Indianapolis
Here are 10 of the bucket list items you don't want to miss in Indianapolis.
See Inside Indiana's Oldest Restaurant
The Log Inn in Haubstadt is the Oldest Restaurant in the state of Indiana, and it's for sale. Take a look inside!
See 11 Unique Attractions You'll Only Find in Indiana
The website, RoadsideAmerica.com, which keeps tabs on the more unique attractions each state has to offer, lists
75 attractions
for Indiana. The following 11 are the ones I found to be the most interesting and hope to see in person with my own eyes one of these days.