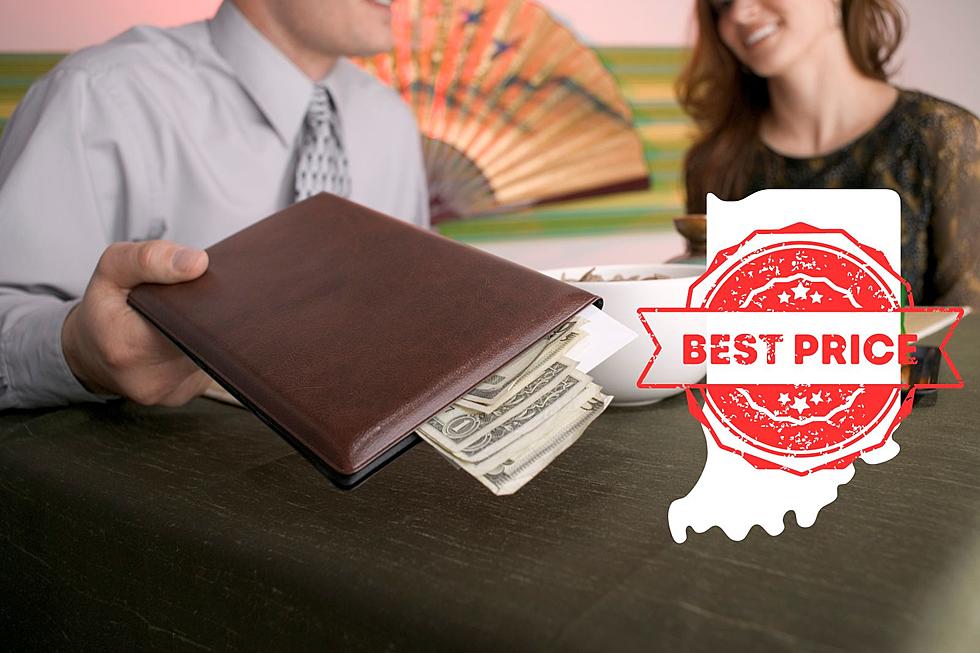 This is Apparently the Best 'Cheap' Restaurant in Indiana
Canva
Have you been to the restaurant in Indiana that offers the best food at the lowest price?
We all have our favorite restaurants to dine at in Indiana. There are so many options to choose from. Whether it be chain restaurants or local businesses, there are no shortages of great food here in Indiana. That being said, we all know that it is expensive to dine out nowadays, especially for larger families. The cost of everything is constantly rising. With the rising cost of food prices, it's hard to splurge when you go out to eat. Any time I go out to eat, I typically weigh my options based on price. Yeah, I might want to get that ribeye steak, but the chicken fingers are $10 cheaper. I'm the typical "cheap" guy. So that's why when I go out to eat with the family, I try to pitch restaurants that I know are not only good but also won't make me want to cry when I see the bill.
That brings me to the topic of this article. What is the best cheap restaurant in Indiana? Of course, these kinds of things are always subjective. We all have certain things that we like, and something like this is bound to make someone flustered because it's not the type of restaurant they would choose. Trust me, if I had my pick it would be Grandy's in Evansville. I could eat it all day, every day. However, that's not what was named the best cheap restaurant in the state.
The Best Cheap Restaurant in Indiana is...
Cheapism recently found the cheapest restaurant in each state recently. Here's how they came to their conclusions:
The restaurants were chosen after comparing reviews on sites such as TripAdvisor, Yelp, and Zomato, as well as guides and accolades from local newspapers and regional magazines. This is a mix of time-tested institutions and newer up-and-comers. Each offers up a mouth-watering meal option for $10 or less before tax and tip.
Now that we have established how these restaurants were chosen, let's find out what the best cheap restaurant in Indiana is. That goes to Yats in Indianapolis. There are a few locations of Yats in Indianapolis, and there are even some more in the Indianapolis suburbs. Indiana also has two more locations in Columbus and Muncie.
Here's what Cheapism said about Yats:
Yats is friendly, cheap, and fast. Popular items at the New Orleans-style restaurant chain include gumbo and cheese etouffee, a spicy stew served with vegetables and seafood. Prices for individual dishes are $8.25.
Not going to lie, this place looks really good...and affordable! You can take a look at the best cheap restaurants in every state by clicking here.
The 25 Smallest Towns In Indiana With Shockingly Low Populations
The 25 smallest towns in Indiana have population numbers that will blow your mind. Wait until you see the smallest's population size!
25 Most Common Last Names in Indiana
Do you share the same last name as thousands of your fellow Hoosiers?
Forebears
looked at hundreds of names across the state and ranked them based on the number of people who have them. Take a look at the list below to see where (or if) your last name is on the list.
15 Things You'll Find in Every Southern Indiana Grandma's House
Whether you call her Grandma, Memaw, Nana, or something else you know that there are some things that they all have in common. The items you'll find in your grandma's house never seem to age, they are just always there. If your nana isn't around anymore, these photos will definitely bring back some memories for you.